Your patio is already a great outdoor piece by itself. However, you can take your patio area to the next level by adding some outdoor features to it. An outdoor kitchen is a great way to improve your patio as it provides you with a space where you can cook and entertain outdoors. Seating walls are also a great addition to your patio because they provide a convenient place for people to sit. Another great feature to add to your patio is a fire pit as it can provide warmth on those chilly nights in Pennsylvania and will add to the ambiance of your property. Keep reading to learn more about these features and how they can upgrade your patio.
---
1. Install an outdoor kitchen for the most amazing cookouts.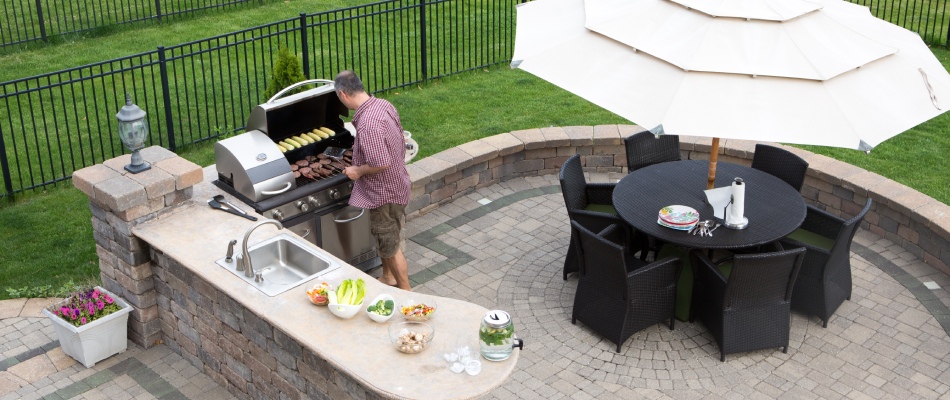 If you want to take your patio to the next level, an outdoor kitchen will definitely do the job. This outdoor feature not only serves as an excellent focal point, but it can also make your outdoor living space more functional! Installing an outdoor kitchen on your property will allow you to host the most amazing cookouts and show off your cooking skills to your guests!
Outdoor kitchens can also be customized! This means you can add different amenities to them to make using your kitchen as convenient as possible. Whether you like making pizzas or grilling burgers, there's a myriad of features you can add to your outdoor kitchen, like:
Pizza ovens
Grills
Bars
Dishwashers
Stoves
Sinks
And more!
---
2. Seating walls provide more seating options and add a decorative piece to your patio.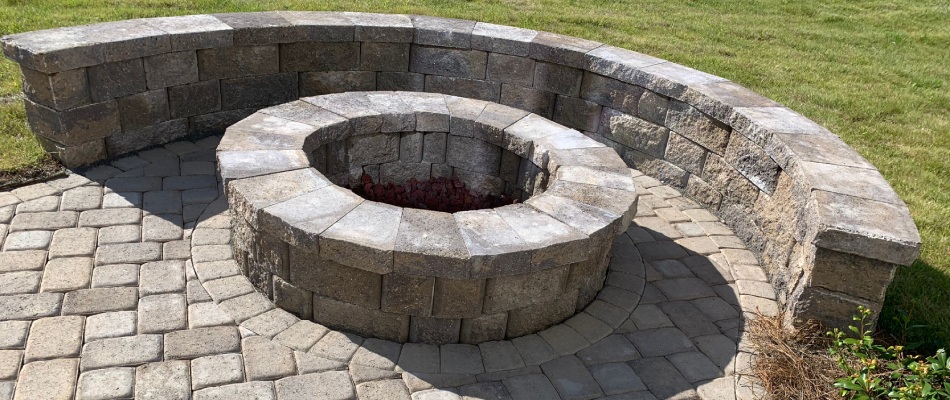 During get-togethers and gatherings, it's never fun to discover that there are not enough places for everyone to sit. By adding a seating wall to your property, this issue can be a problem of the past! This functional hardscape can serve as a primary or secondary seating area to ensure everyone has a place to sit. With seating walls, you also never have to worry about the tedious work of putting out all the chairs before an event and putting them away after!
When done right, seating walls don't just provide function, but they can also become a decorative piece on your property. Seating walls can be wrapped around your patio, helping to define the space in your outdoor living area.
Seating walls are typically made of low-maintenance materials, which means you don't have to put a lot of effort into keeping them pristine.
---
3. Enjoy the cooler months around a fire pit.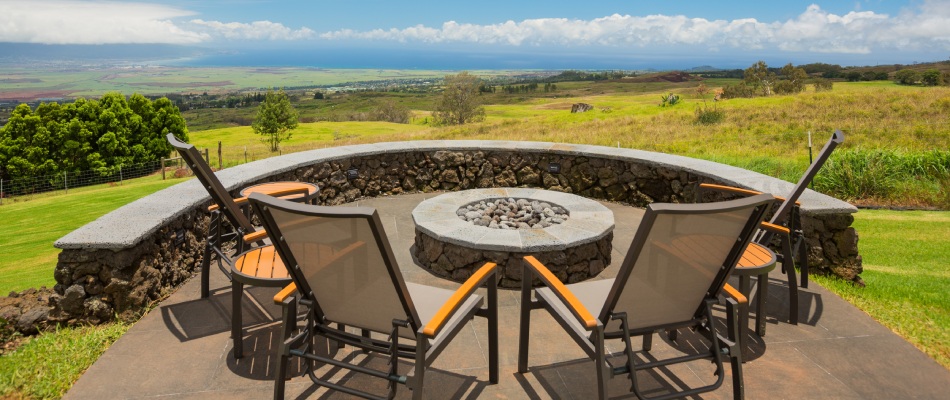 During the cooler months, most patios are left unused since many people prefer staying indoors where it's nice and warm. However, you can still enjoy your patio and your outdoor living space during the cooler months by installing a fire pit! The warmth of the fire from this outdoor feature is perfect for cozying up with your loved ones and enjoying the starry night. The fire is also perfect for making s'mores and sharing stories with family and friends. Fire pits can also improve the aesthetics of your patio. With the right materials, your fire pit can either blend seamlessly with your landscape or you can design one that stands out!
---
We can help you transform your patio. Call us today to set up a consultation!
If you want to upgrade your patio but don't know where to start, we can help! Our team at Countywide Landscape installs fire pits, outdoor kitchens, and seating walls to make your patio the best it can be. Since 2006, we have consistently provided exceptional results to homes and businesses in West Chester, Downingtown, Exton, PA and nearby areas. Ready to transform your patio? Call our experts today at (610) 285-9727 to set up a consultation!