Snow removal & deicing for commercial properties in West Chester, Downingtown, & Exton, PA.
We offer comprehensive commercial snow removal services and can tailor our services to best meet your specific property's demands!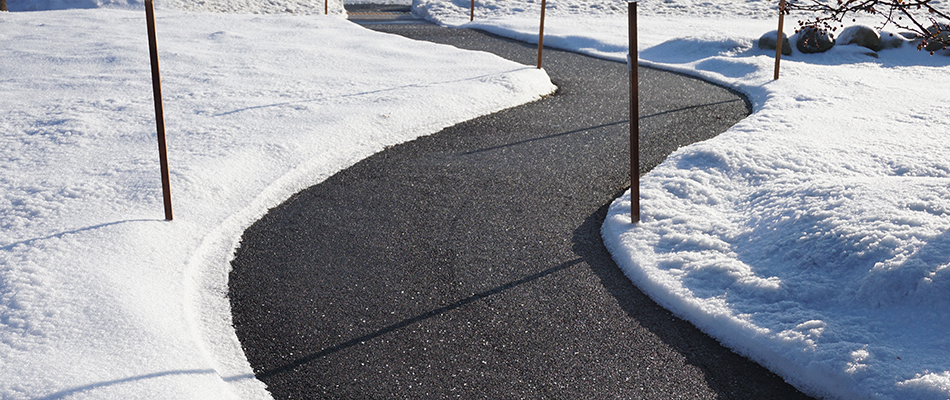 Don't leave your snow removal needs to just any company. Put your trust in one that has more than a decade of experience working with commercial properties across the entire West Chester, PA area!
Our crew at Countywide Landscape uses only the latest and most efficient snow equipment on the market to successfully and safely remove all of the snow and ice covering your sidewalks, parking lots, and various other surfaces across your landscape. We can travel to any community located in West Chester and areas near and around Downingtown, Exton, and Chester Springs, PA.
---
Why is it better to have your business serviced by a professional commercial snow removal company?
The winter season is a busy time of year for many commercial businesses, which makes it harder for property owners to find time to tend to the snow and ice covering their outdoor areas and walkways. That's why working with a professional and local commercial snow removal company will save you all the time and energy you would be spending clearing away snow yourself.
Above all, it's important that you keep all of your on-site employees and other patrons safe during the winter. Icy, slippery surfaces are a dangerous health and safety hazard that could wind up having someone being seriously injured while walking on your premises. In some cases, you may be found liable for the accident because you failed to properly clear snow and ice from all walking surfaces.
---
What's included in our commercial snow removal services?
Our snow removal services for commercial properties are all-inclusive and cover the most important tasks needed in order to safely maintain the level of snow and ice that will accumulate on your property throughout the season.
The contracts we offer provide zero-tolerance snow removal services, meaning we'll show up as soon as you see snow falling on your commercial property, all season long! We clear snow from sidewalks, entryways, parking lots, and any other walking areas then safely stack or pile the snow away in an area off to the side.
You'll also receive regular deicing and pre-treatment services! We use a heavy mixture of bulk salt and calcium chloride, especially on your sidewalks, so the ice has a harder time forming a slippery layer across walking surfaces.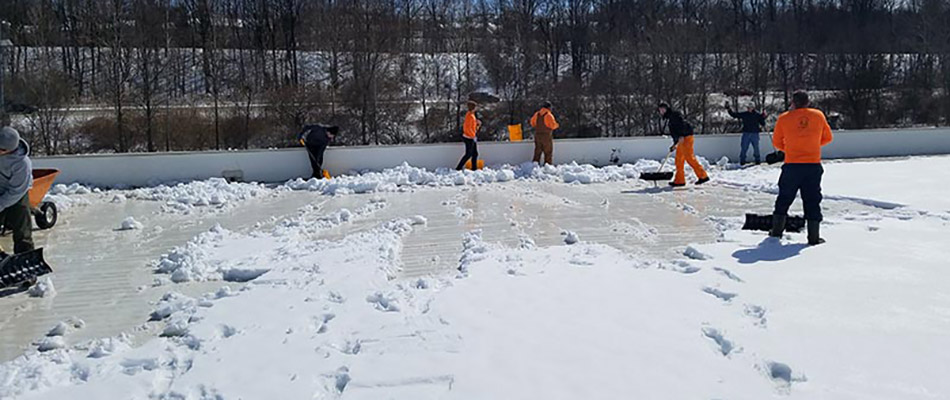 ---
Which commercial properties do we service?
Battling the various snowstorms that come through during the winter can be difficult while also trying to operate and manage an entire business. However, it's important to keep all public walking and driving areas clear of snow and ice so you aren't made liable for any accidents that occur on your property.
Our snow removal team will come out to your commercial property throughout the entire winter season. So you can be sure that all parking lots, sidewalks, and other walking areas are safe and don't pose a slipping hazard. Our company services all kinds of industrial and commercial properties, including:
Banks
Movie theaters
Malls
Health clinics
Office buildings
And plenty more!
---
What kind of snow equipment do we use for our snow removal and deicing services?
As a professional snow removal company, we don't cheapen out on the kind of equipment we use to complete a job. Our trucks and equipment are top-of-the-line and remain properly maintained so nothing breaks down randomly while on-site. They're also designed to prevent any damage to your hardscape surfaces. We carry everything you'd expect a reliable and high-quality snow removal company to have on-hand for every service, such as:
Skid loaders
Salt trucks
Snow trucks with attachable plows
Wheel loaders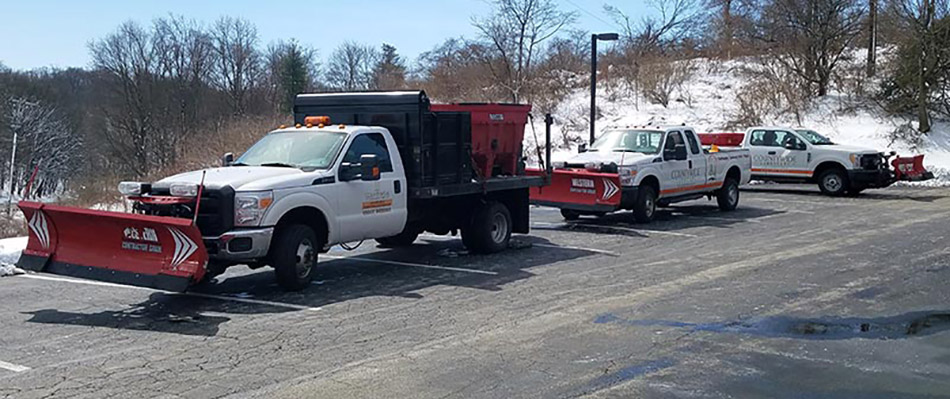 ---
By hiring us, you're choosing to work with a professional snow removal company whose services are deeply focused on safety and reliability!
You won't find another snow removal company in the Greater West Chester area that's as committed to safety and reliability as we are here! With over 18 years of professional experience, our company is known for its stellar work and dedication to customer service.
Stop fretting over the annual snowfall every year and hire our snow removal team to help maintain your commercial property and keep it safe for employees and patrons! Give us a quick call today at (610) 285-9727 to receive an estimate about our on-demand and season-long snow removal services.