Trimming & Pruning Services in & Around the West Chester, Downingtown, and Exton, PA areas.
Our professionals will trim and selectively prune your shrubs, hedges, and other plants to keep them healthy.
A frequent trimming and pruning schedule will help your landscape thrive in several ways. With the help of trimming maintenance, your plants will look uniform and aesthetically pleasing. Similarly, pruning can help prevent diseases and insects from spreading throughout your plants. We trim plants such as shrubs and hedges and recommend that you schedule both trimming and pruning maintenance yearly.
When we visit your home or business, our professionals know exactly how to assess your plants for trimming maintenance and selective pruning to carve out their ideal shape and encourage healthier growth. If you're ready to get started, we serve clients in West Chester, Downingtown, Exton, and several more areas throughout Pennsylvania. Call us today at (610) 285-9727 to give your plants the TLC they need!
---
Regular trimming and pruning services will help your vegetation thrive long-term.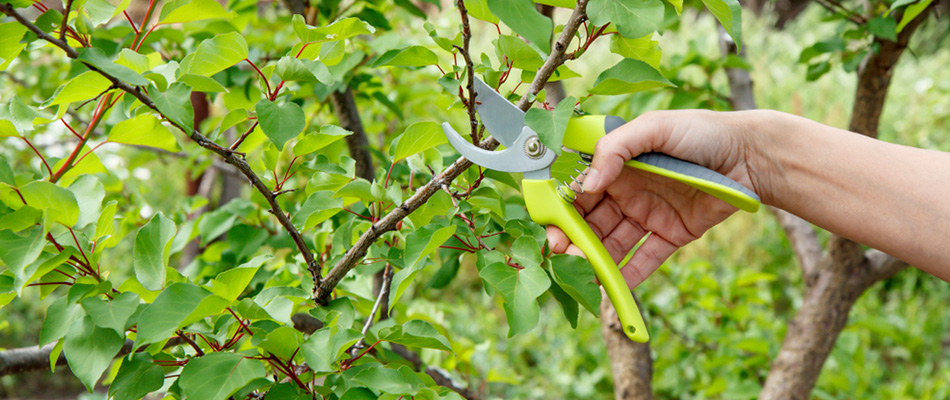 In the same way that your lawn looks its best after regular mowing, your plants also thrive on proper maintenance and care schedules. A surefire way to instantly enhance your landscape is with trimming and pruning services. These will keep your property looking its best and your plant life as healthy as possible. Trimming and pruning will help in several ways, but it's important to know how they differ and why you should schedule both for the long-term health of your vegetation.
Trimming is what will carve out desirable, uniform plants. This is where the unique aesthetic of your vegetation can really come to life. You can get creative with the shapes and sizes in which you trim your plants and can even give them circular or square shapes. Our professionals are well-versed in trimming vegetation and can refresh your plants to bring out the beauty of your property even more.
Pruning serves a different purpose than trimming does. It is meant to target health issues and encourage healthier growth. Our professionals will assess your vegetation and remove any diseased limbs and branches to prevent the spread of these issues throughout your plant. After pruning occurs, your plant can begin healing and thriving in the next growing season.
---
What plants do we trim and prune?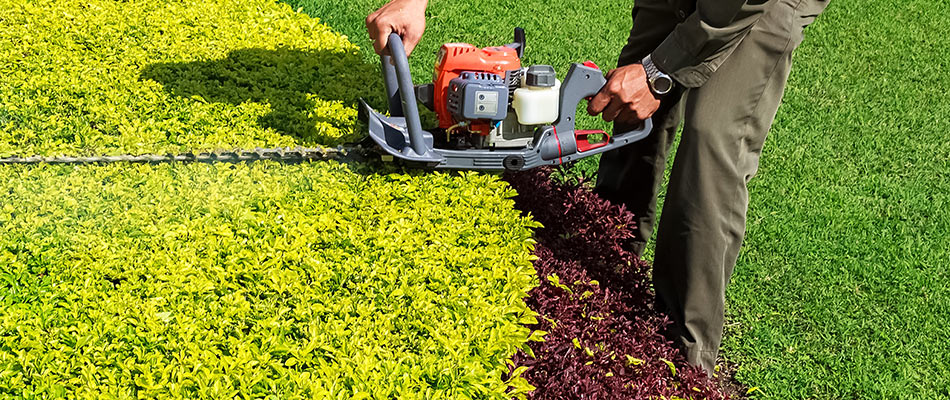 When we get to your property, we will immediately get to work assessing your vegetation to provide customized maintenance and care. We will trim and selectively prune the following plants in your landscape:
Shrubs
Hedges
Plants up to 12 feet tall
Our company has been trimming and pruning plants in the West Chester, PA area since 2006.
---
When should you schedule our trimming and pruning services?
Trimming and pruning are both yearly services. However, there is some flexibility between the two. You can schedule trimming services when you notice that your plants are due for maintenance. Oftentimes, unruly overgrowth is an indication that it's time for a trim. We recommend that you schedule our trimming services at least twice per year to ensure the most optimal growth and aesthetic for your vegetation.
Pruning is a little different. You should schedule pruning services in late winter or early spring to handle any dead or diseased parts of your plants before new growth occurs in spring. It is especially necessary to schedule this service if your plants are not thriving. An indicator for pruning would be the sight of insects or diseases on your plant's leaves or branches. These factors can affect the health and lifespan of your plant life if they go without pruning care.
---
Call us today to schedule our precise trimming and pruning services!
Our experienced team offers precise trimming and pruning services to take care of overgrown and diseased plants. We proudly serve residential, commercial, and HOA clients properties in West Chester, Downingtown, Exton, and nearby communities throughout Pennsylvania. If you are interested in establishing healthy vegetation that harmonizes with the beauty of your property, give us a call today at (610) 285-9727 to schedule our services.