Renovate or install new landscaping beds with fresh plantings and softscapes in West Chester and other Southeast Pennsylvania areas.
Dress up your landscape with blooming flowers and colorful plants so your yard is filled with seasonal color all year long!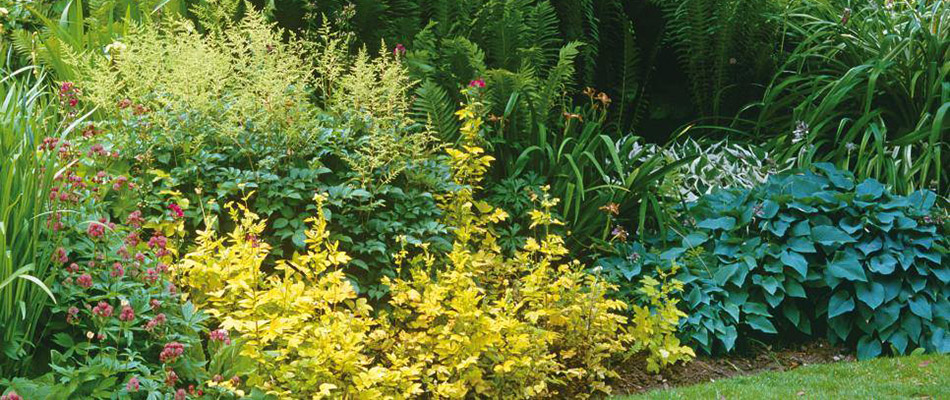 No one wants a boring landscape, so let our team bring some life to yours with our selection of gorgeous plantings and softscapes! Our purpose is to leave you feeling thrilled about your new plantings so you can thoroughly enjoy your outdoor property.
Many of our clients like to pair new plantings with our landscape design and installation services so they can get the best of both worlds: a new landscape AND an enhancement in the natural beauty of their property!
Our team will come out to your residential or commercial building in West Chester, Downingtown, Exton, or surrounding areas and drastically level-up your property's curb appeal in a matter of hours!
---
Our company installs new plantings and landscape bed renovations!
Whether you need your old, withered plants removed or are looking for a completely new landscape design and installation, our team can do both! We'll clean up your existing landscape beds and install fresh plantings or work directly with you to come up with a new design layout to improve the fullness and layout of your outdoor area!
---
Why do so many people love including plantings and softscapes in their landscape design?
Who can deny the beauty of seeing hundreds of fresh flowers blooming in a landscape?
Annual plantings, softscapes, and seasonal color elevate the outdoor areas of your home or business. They fill your garden beds, entryways, and walking paths with radiant flowers year-round and create eye-popping displays. Make a great impression on family and friends when visiting your property.
Adding landscape plants is a cost-effective solution for improving your outdoor area because you can install a variety of decorative softscapes at the same time, such as:
Annual & Perennial Plants
Tree
Shrubs
Ornamental Grasses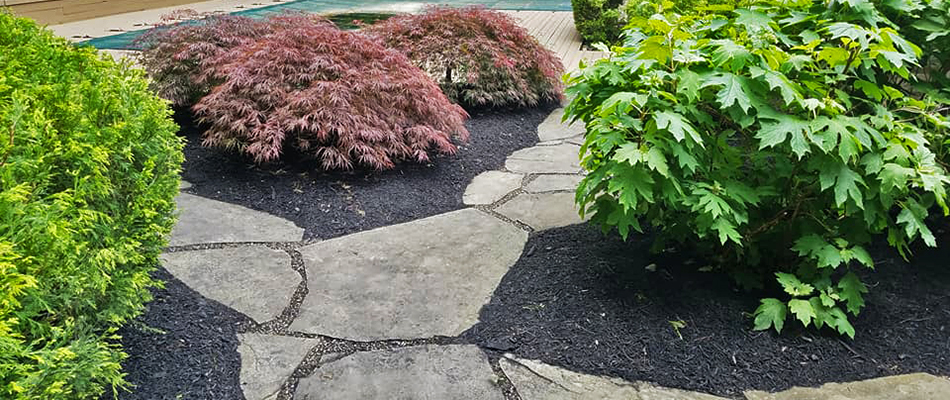 ---
What is the difference between warm and cool-season plants and softscapes?
Some flowers and softscapes can only survive the length of a season. That's why we like to diversify your landscape beds with different annual plantings throughout the year, so your property always has vibrant color and foliage.
The two seasonal variations for flowers are warm and cool-season annuals. Warm-season annuals are planted after the risk of frost and freezing temperatures have passed. Cool-season flowers can be added to planting beds in late fall, before the first frost because these softscapes are strong enough to live through the winter season and into early spring.
Our favorite spring, summer, and fall plants include:
Crepe myrtle
Boxwoods
Chrysanthemums
Hydrangeas
Green Giants
And many more!
Deer are a big issue in our neck of the woods. While they'll eat plenty of other plants, deer tend to stay away from Green Giants, making these plantings a natural deer repellent for protecting your landscape!
---
Our landscape crews know the right plantings and softscapes to add that will dramatically enhance your curb appeal.
A bright and colorful landscape is just on the horizon once you call our team at (610) 285-9727. Our 18 years of experience working in the green industry has provided us with all the best insights and strategies for enhancing your home or business. Property owners in West Chester, Downingtown, & Exton love the plantings and softscapes we've installed in their landscapes, and so will you!