Comprehensive Lawn Care and Landscaping Services for Your Property in West Chester, PA
Serving Yards in West Chester since 2006.
West Chester, Pennsylvania is a quaint borough west of Philadelphia. Home to West Chester University, this town offers a young crowd full of bustling activity. With over 6,000 households, there are plenty of properties to take care of. At Countywide Landscape, we are up to the task. We offer our lawn and landscape services to the West Chester area, serving the population since 2006.
Our lawn and landscape services are comprehensive, including everything from hardscape installations to weed control. Our passion is to help you get your lawn to its best possible state with a focus on doing our services right the first time. Call our office today at (610) 285-9727 to schedule!
---
Increase your property value with our hardscape installation options.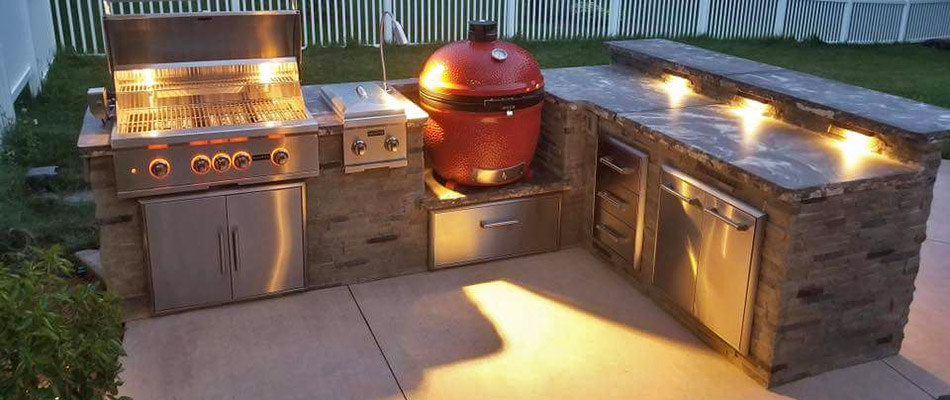 Patios, Walkways, & Driveways: We can build your patio, walkway, or driveway out of concrete pavers, natural stone, stamped concrete, or stained concrete. There are endless opportunities for creativity with these materials!
Retaining Walls: If you want a raised planter bed or you need to find a way to level out your sloped yard, a retaining wall is your answer. Not only do they offer functionality, but beautiful design aspects as well.
Outdoor Kitchens: Looking to spend as much time outdoors as possible? What about while cooking dinner? Get creative with your outdoor kitchen by adding a pizza oven and a bar area!
Outdoor Fire Pits & Fireplaces: If the weather is starting to get chilly but you still want to spend time outdoors, a fire pit or fireplace is your answer! We can custom build from natural stone, concrete pavers, stacked stone, and more.
Outdoor Lighting: Install our LED lights to illuminate pathways and highlight landscape features. Outdoor lighting will not only make your property look great, but will also add an element of safety to your home.
---
Add color to your lawn with our softscape installations.
Plantings & Softscapes: Our team can install landscape beds full of beautiful flowers that offer great pops of color throughout your property.
Mulch & Rock: A landscape bed is at risk without some sort of insulation. Mulch and rocks not only make your beds look clean and tidy, but they also provide protection to your plants from too much water evaporation and cold weather damage.
---
Keep your property tidy with our landscape cleanup services.
Plant Trimming & Pruning: Trimming your plants will shape and tidy them up while pruning will get rid of any dead or diseased branches before it spreads throughout the rest of your plant.
Seasonal Yard Cleanups: We offer yard cleanups in both the spring and the fall to prepare your lawn for the upcoming season.
Leaf Removal: Getting rid of the leaves on your lawn is so important to do before the snow starts to fall. Leaves can block essential nutrients, water, and sunlight from getting to the roots of your grass. Hire our team so that you don't have to worry about one more thing on your plate this fall!
---
We will protect your lawn from disease and pests so that you won't have to do any damage control.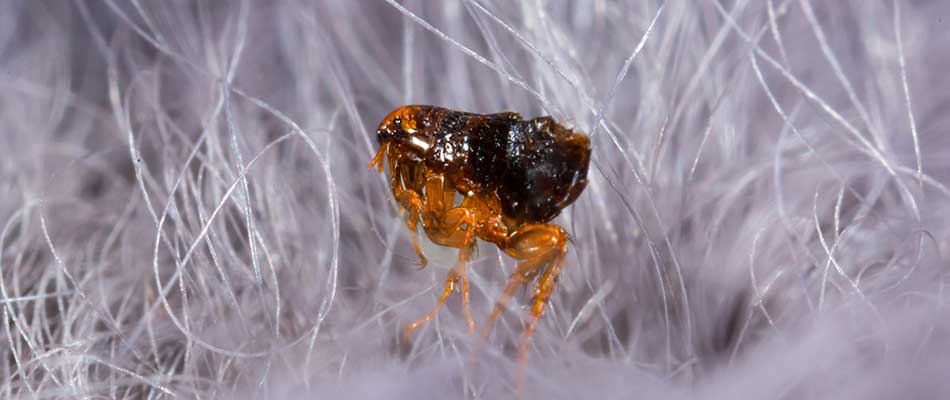 Flea & Tick Control: We use organic products and backpack foggers to rid your lawn of fleas and ticks that can easily find their way into your home via your clothes or skin.
Mosquito Control: Don't let mosquitos ruin your time outdoors. Let us protect your property from them with our organic and EPA-approved products.
Lawn Disease & Insects: Different lawn diseases and insects create different problems on your lawn. Call in our professional team to identify the problem and offer a personalized solution.
Landscape Bed Weed Control: Your landscape beds need protection from weeds just as much as your grass does! We use a potent glysophate solution to take care of the weeds that have found their way into your landscape beds.
---
Get the best in lawn care with fertilization, weed control, aeration, and overseeding.
Fertilization: Our fertilization program protects your lawn from spring to fall, providing it with the nutrients it needs to grow thick and strong year-round. This program also includes weed control treatments.
Aeration: Aeration is best done in the fall for the grasses in West Chester. This service will open up your lawn and give your lawn roots better access to water, nutrients, and sunlight.
Overseeding: We will spread extra seeds throughout your lawn to help with those patchy areas. This is best done directly after aeration to make sure that the seeds have the best chance at reaching your soil and germinating. This service also includes a free starter fertilization treatment.
Lawn Weed Control: We offer our lawn weed control within a program that also offers lawn fertilization. This program stretches from early spring to late fall, keeping your lawn protected year-round from tough weeds.
---
Keep your commercial parking lots and walkways clear of snow without ever lifting a shovel!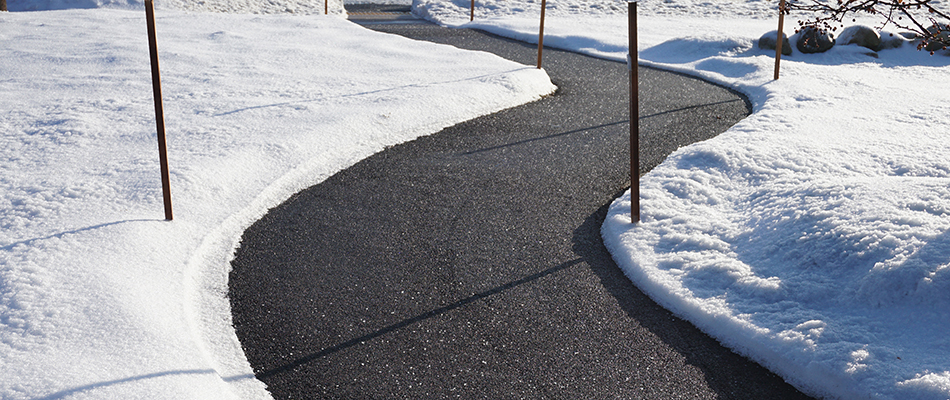 Snow Removal: Our snow removal contracts offer a zero-tolerance policy, meaning that our team will show up as soon as the snow starts to stick to your parking lots and walkways.
Deicing: With our commercial snow removal, you will also receive a deicing service to help protect you, your employees, and your customers from slipping and falling.
---
Our Additional Services Include Drainage Solutions & New Lawns
Drainage Solutions: Have you noticed lately that there is standing water on your property after a heavy rainfall? Don't wait to call our team. We can help you solve your drainage issues with property grading, french drains, dry creek beds, or storm basins.
New Lawns: Have recent renovations left your landscape full of dirt instead of green grass? Or have you just inherited a new home with a terrible, patchy lawn? We can use our seeding or sod installation services to help you get a lush lawn that the neighbors are jealous of.
---
Looking for help with any of these services? Give us a call today.
Our company has been serving the West Chester, PA area since 2006. In fact, our office is even located here! We are truly your one-stop-shop local lawn service company. If your property is located in or around West Chester, give our office a call today at (610) 285-9727 to speak with an expert and schedule your consultation.