Landscaping Services in West Chester, Downingtown, Exton, PA, & Nearby Areas
Our services include the installation of annual flowers, outdoor kitchens, retaining walls, and more.
Landscaping services give your property a well-manicured look and improve the functionality and beauty of your outdoor space in many ways. Our professionals adhere to high-quality standards, which is why we are a 5-star landscaping company! We offer our landscaping services to homes and businesses in West Chester, Downingtown, Exton, PA, and surrounding areas. Available services include the installation of annual flowers, outdoor kitchens, retaining walls, and more. If you're looking for professional landscaping services, call us today at (610) 285-9727 to schedule a consultation.
---
Plantings & Softscapes
A great way to cultivate a beautiful, well-manicured landscape is by renovating or installing new landscape beds with brand new flower plantings and softscapes. With our services, we won't leave you guessing. We will work with you to customize your design layout and clean up your existing landscape beds, including removing any old or dead plants, before we install your new plantings.
We offer a wide variety of both cool-season and warm-season plants to diversify your landscape beds so that you experience vibrant colors year-round. Some of our favorite spring, summer, and fall plants in Pennsylvania include:
Boxwoods
Chrysanthemums
Green Giants
Hydrangeas
---
Design & Renderings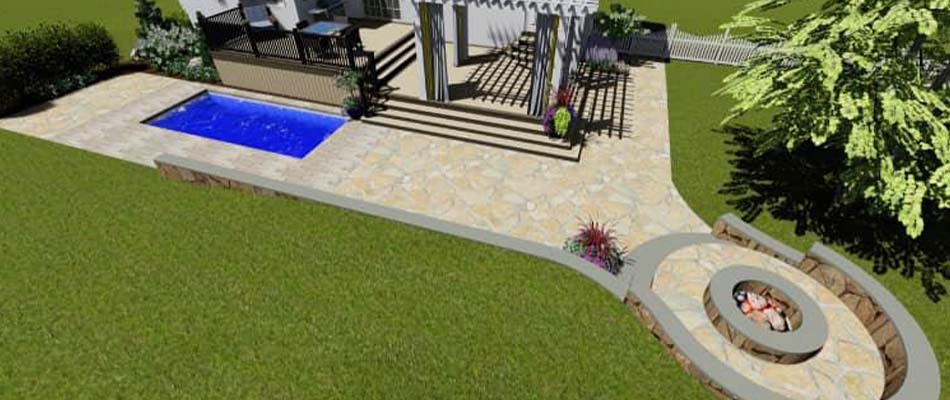 2D and 3D design renderings are created using innovative technology. We use the design software Structured Studios to help you envision what your finished project will look like before it begins. The details of your designs can be adjusted and are only finalized once you are completely satisfied with the imaging and ready to move forward.
---
Annual Flowers
Annuals add seasonal color to your landscape. Specific flowers thrive in specific seasons, so we plant annuals in spring, summer, and fall to cover all bases. The right flowers can give your property a boost of vibrant colors throughout the year. Popular annuals in Pennsylvania include:
Begonias
Chrysanthemums
Pansies
Petunias
---
Landscape Bed Weed Control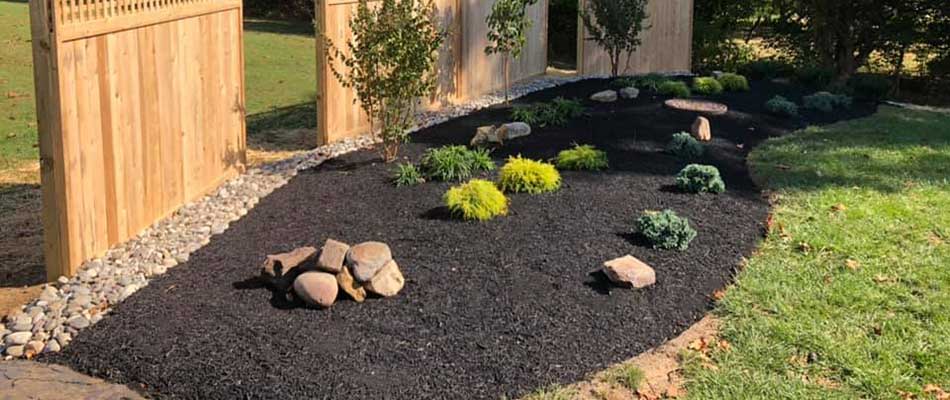 Weeds won't recognize even the most beautiful landscape bed in the world. That is why you should take advantage of our landscape bed weed control treatments to protect your ornamental plants from pesky weeds that will compete with them for essential nutrients. We use Roundup weed killer spray to eliminate weeds from your landscape beds. This weed control product's main ingredient is glyphosate, a non-selective herbicide that will kill any weed in its way. Don't worry because our team is cautious when applying this product to not affect any of your landscape plants.
View Landscape Bed Weed Control
---
Outdoor Kitchens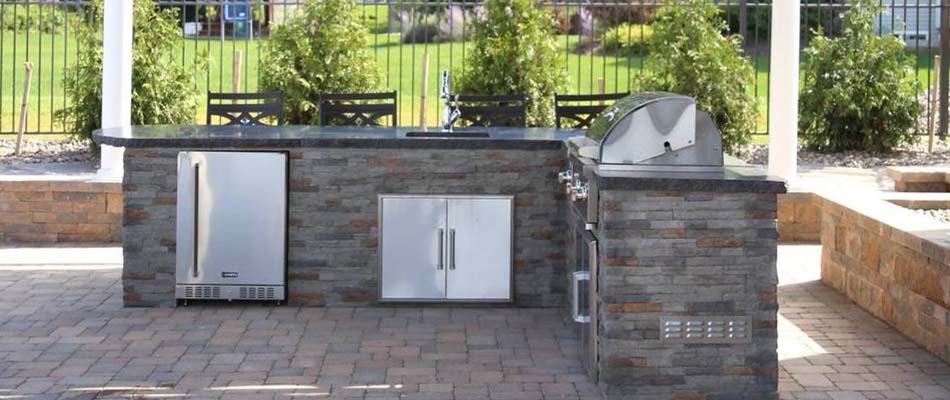 An outdoor kitchen can expand your entertainment options and upgrades the functionality of your space. Our talented professionals can install your outdoor kitchen using a variety of different materials and customize it to include features such as:
Pizza Oven
Outdoor Lighting
Bar Area
---
Patios & Walkways
Adding a custom patio and walkway to your outdoor area can increase your entertainment space and enhance the safety and aesthetic of your property. Our company uses high-quality materials to construct patios and walkways including:
Concrete Pavers
Pennsylvania bluestone
Stamped Concrete
Stained Concrete
---
Driveways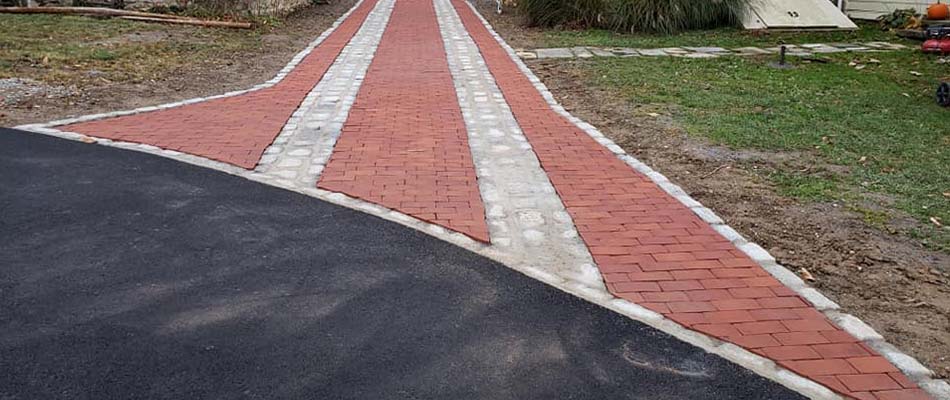 A custom driveway can improve your property in more ways than one. It is functional and can be an upscale addition to your home. We use some of the most durable materials available to create custom driveways including:
Concrete Pavers
Natural Stone
Belgium Block
Stamped Concrete
Stained Concrete
---
Retaining Walls
Retaining walls are a functional yet decorative way to enhance your property. They can serve as additional seating in your outdoor area or stand alone as protection for your property against flooding and soil erosion. Our professionals will build you a sturdy retaining wall that will stand for years to come.
---
Outdoor Fireplaces & Fire Pits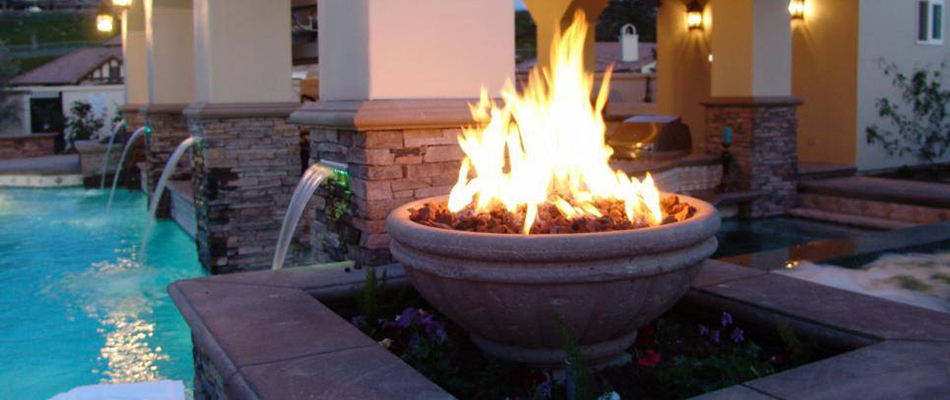 To bring the perfect balance of warmth and decoration to your outdoor space, fireplaces and fire pits are the way to go. Our team can customize your fire feature with premium materials and blend the color palette with the colors of your home to create a feature that is practical for your outdoor entertainment space.
View Outdoor Fireplaces & Fire Pits
---
Outdoor Lighting
When you have a well-lit landscape, you can rest securely, knowing that the safety of your property is enhanced at night. The professional outdoor lighting systems that we install are:
Energy-efficient with LED bulbs
Environmentally friendly
Heat-free!
---
Mulch & Rock Installation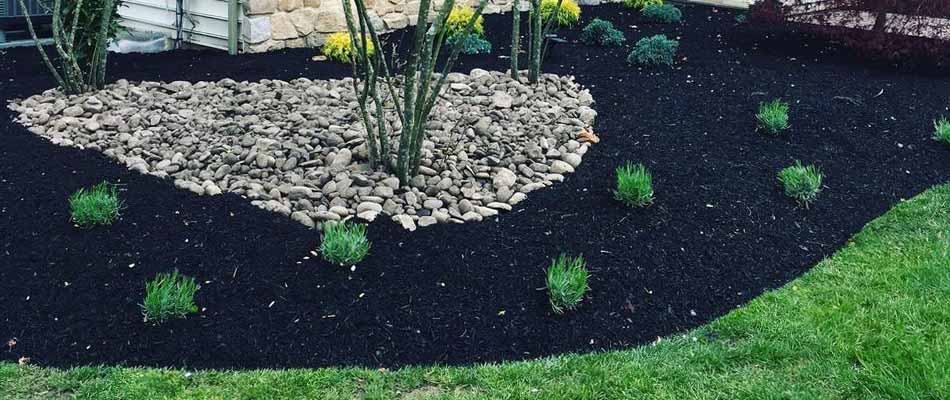 Ground coverings can add to the aesthetic of your lawn and help protect your soil so that your plants can thrive. We install two types: mulch and rock. Our company utilizes several materials for our mulch ground coverings so that you can select an option in line with the natural colors of your property. They include:
Shredded hardwood
Dyed mulch
Cedar mulch
View Mulch & Rock Installation
---
Drainage & Storm Water
The best way to alleviate issues like standing water on your property is to install a drainage solution. This will correct water flow and remove the hassle of replacing your grass and other vegetation so frequently. Our experienced professionals can help your property tolerate stormwater and other environmental events better by installing drainage management systems. We use the following methods:
Dry creek beds
French drains
Storm basins
Our company has provided professional landscaping services in Pennsylvania for 16 years.
---
Shrub & Tree Health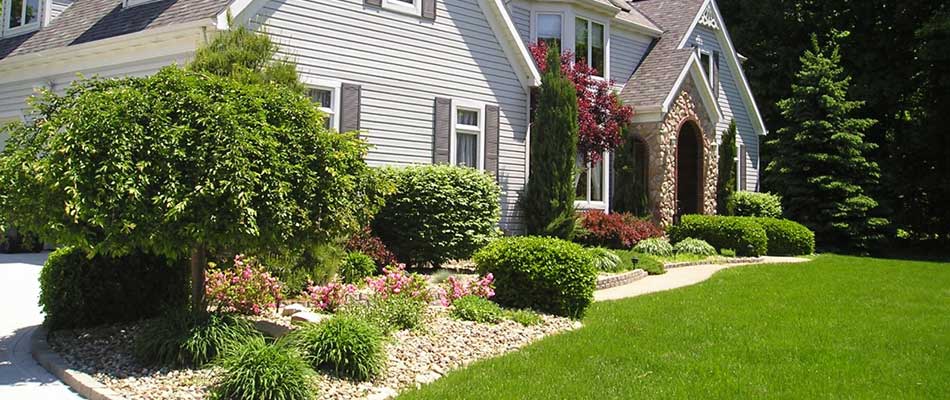 We do a thorough job here at Countywide Landscape, which is why we also pay attention to your shrubs and trees. Our shrub and tree health services involve applying granular fertilizers around the drip line of your plants. We take advantage of the drip line because maximum absorption of nutrients happens here and the risk of overfertilizing is reduced. Our team can also protect your shrubs and trees from common diseases such as:
Apple scab
Cedar apple rust
Anthracnose
Verticillium wilt
Powdery mildew
Fire blight
Thousands cankers disease
---
Call us today to schedule your landscaping and outdoor projects!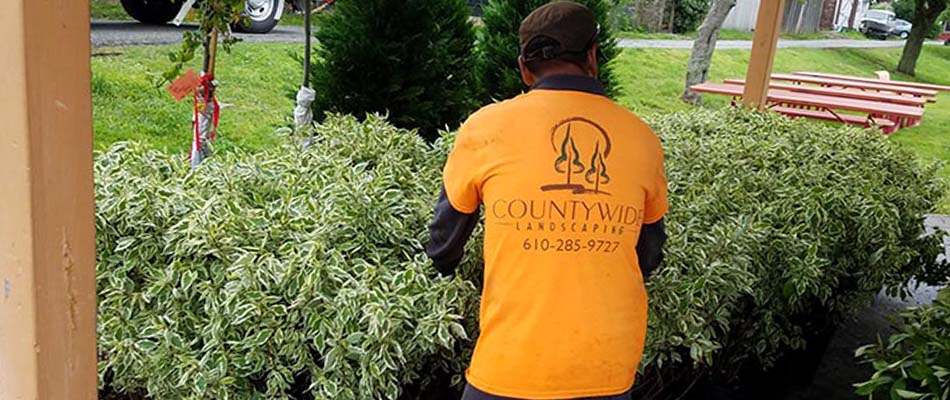 We set our standards high in cultivating incredible landscapes and outdoor spaces. That's why we maintain a top rating for our services! We proudly serve clients in West Chester, Downingtown, Exton, and surrounding areas in Pennsylvania. If you need landscaping services for your outdoor projects, call us today at (610) 285-9727 to speak to a member of our team and get started with a quote.