Mosquito Control Experts in West Chester, Downingtown, Exton, PA, & Surrounding Areas
Our company offers an organic solution or an EPA-registered solution for more stubborn mosquito cases.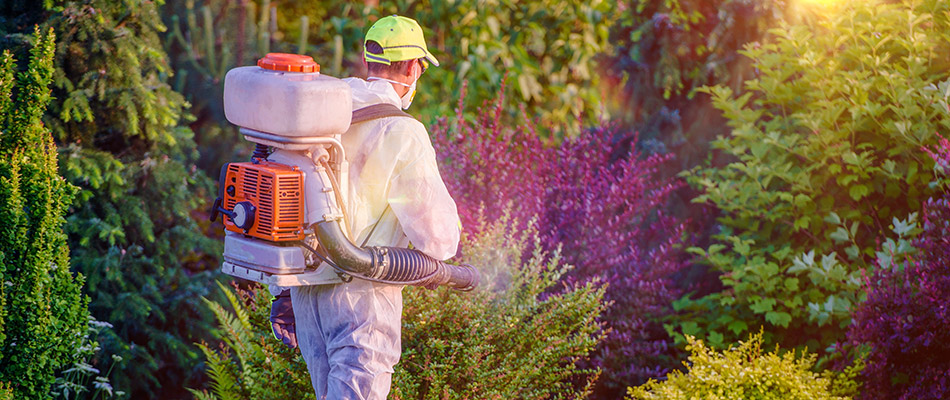 Everybody loves the summertime because of the longer days, warmer nights, and countless opportunities for cookouts and gatherings. There's just one pesky problem that makes these fun times far less enjoyable. Mosquitos. They bite your kids, annoy your guests, and have the potential to spread dangerous diseases. Put a stop to the endless chemicals, ineffective solutions, and useless home remedies. Choose us to go above and beyond to solve your pest problem with our efficient mosquito control solutions.
We take a planned approach to mosquitos that effectively eliminates them from your yard and outdoor living areas. Our mosquito solutions surpass any other pest control companies in the area. If you live in West Chester, Downingtown, Exton, PA, or the surrounding areas, contact us to quickly rectify your stubborn mosquito problem today!
---
Our Mosquito Control Solutions
We offer an entirely organic solution to clients, but we also carry a more potent EPA registered solution for properties with a more substantial mosquito problem. Our team uses backpack sprayers to cover as much ground as possible, in a timely manner.
In Pennsylvania, the mosquito season begins in mid-April or early May, peaks in July, and ends in mid to late October. We recommend a season-long increment treatment that's applied every 21 days during the mosquito season, which equals about 5-7 treatments per season.
---
Diseases Mosquitos Can Transmit
The Northeast summers can get really hot and being that there are so many standing bodies of water, this region quickly becomes a breeding area for many types of mosquitos. Common mosquito species found in Pennsylvania include yellow fever, Asian tiger, northern house, and eastern tree hole mosquitos.
Diseases that these mosquitos can carry include:
West Nile Virus - Flares up in the summer with symptoms including headache, high fever, numbness, tremors, muscle weakness, and disorientation.
Yellow Fever Virus - This is a viral disease that mostly occurs in tropical areas but can be transmitted by anyone exposed to the disease. Symptoms begin with a headache and vomiting but bleeding of the gums and bloody urine can occur as the disease worsens.
Zika Virus - Zika virus is a mild illness that occurs in areas with large mosquito populations. Common symptoms include fever, rash, muscle/joint pain, and conjunctivitis (pink eye).
Eastern Equine Encephalitis (EEE) - This is a rare but serious disease with a higher risk between July and September. Symptoms include a very high fever, headache, lack of energy, and stiff neck.
---
Actions You Can Take To Help Repel Mosquitos
Standing water is a common breeding area for mosquitos so removing any excess water from plant trays, toys, and kiddie pools can decrease the attraction of mosquitos to your property.
Include these flowers in your landscape, as they are natural mosquito repellents: marigolds, citronella grass, geraniums, and lavender. The smell of these flowers drives away mosquitos.
Implement "bug-repellant lanterns" into your outdoor living areas. These special lanterns emit repellant in increments to ward off mosquitos.
---
Call us to get rid of your mosquito problem, for good!
With over 18 years of experience, our company has learned the ins and outs of pest control solutions. Our dedicated team members will work hard to successfully eliminate these pesky insects from your yard and outdoor living areas. If you own a home in West Chester, Downingtown, Exton, PA, or a nearby city, give us a call at (610) 285-9727 to receive an estimate today!