Lawn & Landscaping Services for Homes, Businesses & HOAs in Spring City, PA
We have 16 years of experience cultivating exceptional lawns and landscapes.
Contrary to its name, Spring City, PA, is a borough rather than a city. It has a modest population of more than 3,400 and is located along the Schuylkill River. Though small, it offers quiet, comfortable living that many people enjoy. If you're looking for great spots to unwind and hang out with friends here, The Brown Street Neighborhood Park and Spring City Community Pool are just that!
Here at Countywide Landscape, we provide quality lawn care and maintenance, landscaping, and hardscaping services for homes, businesses, and HOAs in Spring City, PA. With 16 years of experience, you can count on us to give you exceptional results, namely a beautiful and vibrant property.
---
We offer lawn care and maintenance services to keep your grass in tip-top shape.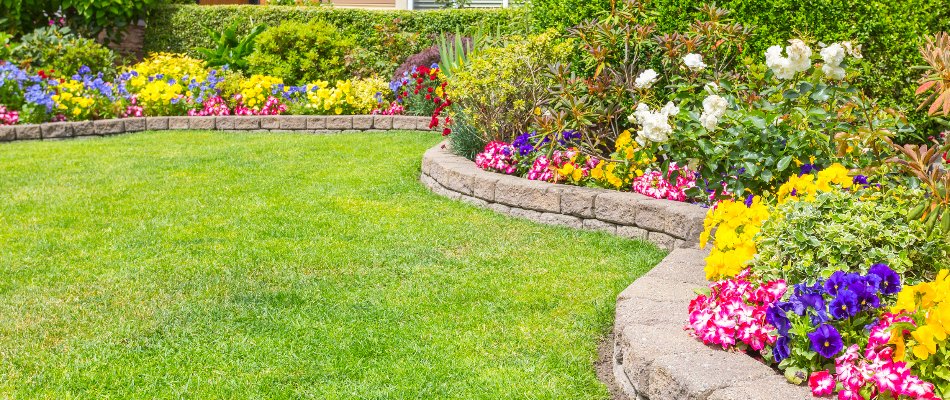 Lawn care entails a lot of time and effort. Fortunately, we offer lawn care services so we can take all the work off your shoulders! We provide fertilization treatments to nurture your grass with essential nutrients and weed control treatments to eliminate common weeds in Spring City, PA. We also offer our core aeration service to help your lawn get better access to the nutrients and other essential resources it needs to thrive. The best companion of this service is overseeding because the seeds that we'll spread can fall into the holes this process creates, allowing them to germinate successfully and turn your patchy turf into a lush and vibrant one.
There are many fungal diseases in Spring City that can harm your lawn. Fortunately, we can tackle them via our lawn disease control service, including snow mold, powdery mildew, brown patch, and more. Our team also offers a grub control service that involves preventative and curative treatments to ensure your lawn remains grub-free.
Fall can be a beautiful time in Spring City, but the falling leaves during this season can easily accumulate on your lawn and cause various issues. We offer a leaf removal service to get rid of them and get your turf spick and span again. We also provide spring and fall yard cleanups to maintain its pristine appearance!
---
Our Landscaping Services Help Bring Your Property to the Next Level
A great way to boost the curb appeal of your property in Spring City, PA, is to revitalize your landscape's appearance. We'll help ensure that your landscape looks its absolute best with our designs and rendering service, which involves creating a 2D or 3D design rendering of your project before we begin installing any elements.
Your landscape beds are great focal points on your property, so you'll want to ensure they always look great! We provide various landscaping services, like plantings and softscapes, annual flower installations, mulch and rock installation, and landscape bed weed control to ensure they are stunning and well-maintained throughout the growing season.
If you're looking to take your landscape to the next level, adding outdoor lighting can do the job. Outdoor lighting will help illuminate your property in Spring City and accentuate its beautiful details. We also offer new lawn seeding and sod installation services to help establish your lawn from scratch! If you want to ensure your plants stay healthy and well-maintained, take advantage of our trimming and pruning service.
Pooling water that does not drain easily, especially after heavy rain, can cause a lot of issues on your property. Fortunately, we offer a drainage and storm water service to help address any flooding issues you might be dealing with. We also offer a tree and shrub care service so you can take a break from caring for your plants! You can even count on our commercial snow removal service to keep your business accessible in the winter.
---
What design and build services do we offer in Spring City, PA?
Creating a stand-out outdoor living space is not an easy feat, but we're here to help! We offer design and build services that will deliver top-quality hardscapes to ensure your outdoor living space in Spring City, PA, is not only beautiful but also functional. From patios that offer a nice spot for your gatherings to walkways and outdoor steps that enhance mobility on your property, we have you covered. We can also install a custom driveway on your property to improve its curb appeal!
If you have slopes on your property, we can build a sturdy retaining wall to keep the soil in place so you can enjoy more usable space in your outdoor area. We also build seating walls for ample seating space during your events.
Outdoor kitchens are excellent additions, and we can build one on your property using top-quality materials. What's more, you can add different amenities to it, like a sink or a pizza oven! We can also design and build outdoor fireplaces and fire pits to provide warmth so you can get cozy during the chilly months in Spring City.
---
Call us today to enroll in our lawn and landscaping services.
Our team at Countywide Landscape offers top-notch lawn and landscaping services to commercial and residential properties, as well as HOAs, in Spring City, PA. When you work with us, you can count on our team to put your vision and needs first. We will maximize our skills and experience to ensure that you get the best results for your property. Call us today at (610) 285-9727 to enroll in any of our services.