Our lawn and landscaping services are available to homes, businesses, and HOAs in Lionville, PA.
Our team offers landscaping, design and build, lawn care, and maintenance services.
Lionville, PA, is a census-designated place in Chester County with a population of approximately 6,700. There are several parks where people can go and unwind nearby, like Acker Park, Baird Park, and LYA Lionville Park. Marsh Creek State Park is also near Lionville, where people can fish and hike. In the winter, visitors can enjoy sledding and ice fishing there!
Our team at Countywide Landscape offers top-notch lawn and landscaping services to homes, businesses, and HOAs in Lionville, PA. We are your one-stop shop for everything from landscaping and design and build to lawn care and maintenance!
---
Help your lawn thrive year-round with our lawn care and maintenance services.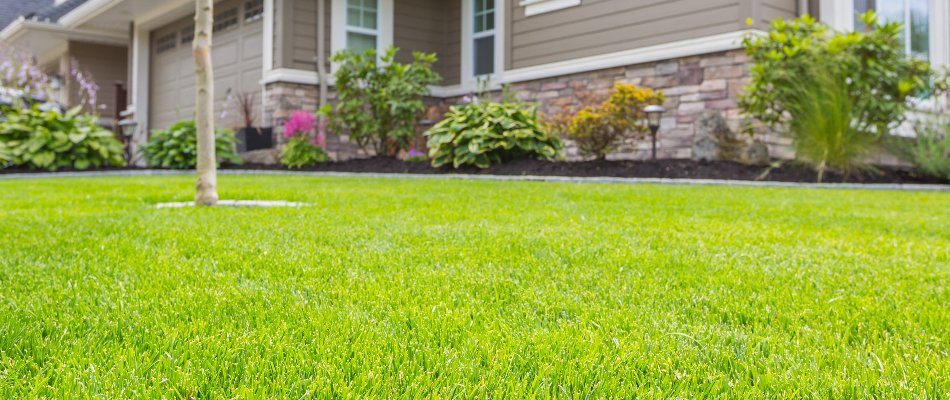 If you want to ensure your lawn is in great shape during the growing season, take advantage of our lawn care and maintenance services.
Lawn Fertilization: We will visit your property in Lionville, PA, multiple times a year to apply our organic-based fertilizers and provide your grass with the nutrients it needs to thrive.
Weed Control: Our weed control treatments target invasive weeds like crabgrass, goosegrass, and foxtail.
Core Aeration: This service helps to address soil compaction and gives the roots of your grass better access to nutrients.
Overseeding: We'll spread premium tall fescue grass seeds on your lawn to make it fuller and lusher.
Lawn Disease Control: Our curative treatments can eliminate brown patch, summer patch, fairy ring, snow mold, and other common lawn diseases in Lionville.
Grub Control: We can protect your grass from grubs via our preventative treatments and eliminate an ongoing infestation with our curative applications.
Leaf Removal: We will gather the leaves on your property, bring them to the curb, suck them up with our vacuum trucks, and haul them away.
Spring Cleanups: This service involves landscape bed edging, weed control, mulch installation, and debris cleanup.
Fall Cleanups: Our fall cleanups include leaf and debris removal.
---
Enjoy a pristine and appealing landscape with our landscaping services.
Our team offers landscaping services to help invigorate your yard's aesthetics and increase its curb appeal.
---
Revamp Your Outdoor Living Space With Our Design & Build Services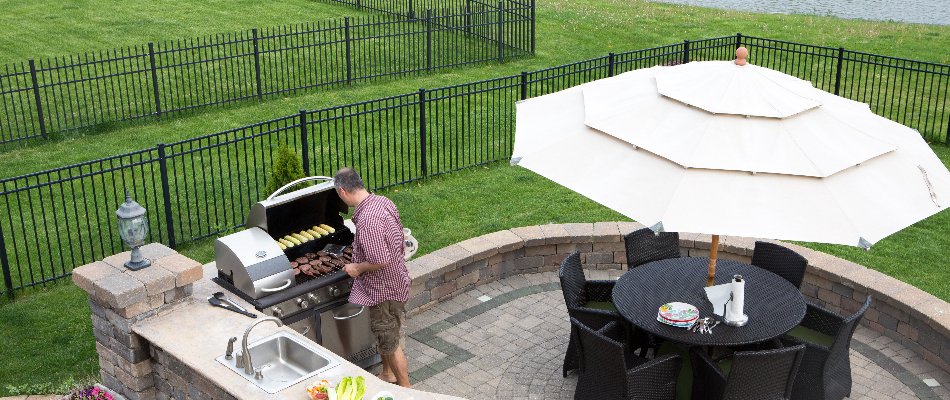 Are you planning to upgrade your outdoor living space in Lionville, PA? If so, you've come to the right place, because we offer the following design and build services:
---
Call us today to sign up for our lawn and landscaping services.
Here at Countywide Landscape, we offer top-of-the-line lawn and landscaping services to commercial and residential properties, as well as HOAs, in Lionville, PA. Our skills and craftsmanship have been honed throughout the 16 years we've been providing these services, and we look forward to having you experience the top-notch quality we offer. Call us today at (610) 285-9727 to sign up for our services.