Flea & Tick Control Services in West Chester, Downingtown, & Exton, PA, & Neighboring Cities
Protect your home from fleas and ticks during the warmer seasons with organic treatments that are applied every 4 weeks from April to October.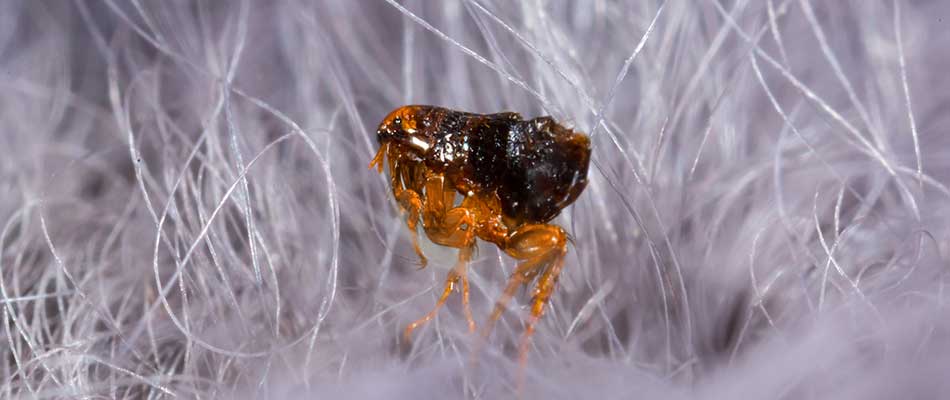 Let's face it, the warmer months would be so much more enjoyable without worrying about harmful fleas and ticks invading your property. These bothersome pests not only pose the threat of biting your household pets, but they are also prone to bite humans too. Ticks carry harmful diseases such as Lyme Disease and Rocky Mountain Spotted Fever. Fleas have a voracious appetite for warm blood and leave round, itchy bites on their victims. Flea and ticks are most active from the months of April-October because the weather is warmer around this time and more people are out and about. The best way to protect your family and pets from these dangerous pests is to have full protection in the spring and summer with our flea and tick program.
Clients in the West Chester area have trusted us to protect their homes and businesses from flea and ticks for over a decade! Allow us to extend that same protection to you. Reach out to our team about our flea and tick control services for your property in West Chester, Downingtown, Exton, or a neighboring city in PA.
---
We use 100% organic treatments to repel fleas and ticks from your property.
Safety is the main concern for homeowners when it comes to flea and tick control. How safe is it for my children and pets? Are the ingredients in the treatments non-toxic? These are some of the common questions that are our company receives from customers. We can confidently answer yes to all of those questions! Our flea and tick control is comprised of 100% organic elements, meaning they are made with all-natural ingredients. Unlike other flea and tick control products that contain hazardous chemicals, we carry treatments that are environmentally friendly and safe to be used in various areas of your property.
---
Flea and tick treatments are applied monthly from April to October.
You can trust us to fully protect your home from fleas and ticks during the warmer seasons of spring, summer, and early fall. During this time, we'll apply treatments every 4 weeks to your lawn, landscape beds, and any area that contains standing water. We use an effective backpack fogger to apply treatments to ensure that we reach every nook and cranny of the exterior of your property. Not only will our flea and tick control product protect your home from these pests, but it's also formulated to not affect beneficial insects that provide natural protection for your landscape.
When temperatures begin to rise, flea eggs hatch at an increased rate, and ticks are able to thrive in the wooded areas of your landscape.
---
Harmful Diseases that Common Fleas and Ticks Carry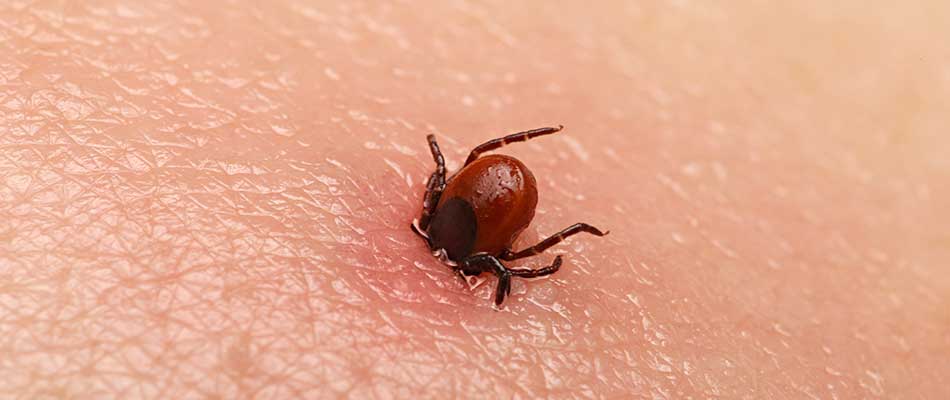 These pests are small but they carry big diseases that can affect your health and immune system. Our flea and tick control will significantly reduce the risk of disease for yourself, your pets, and loved ones.
Fleas increase in numbers very quickly and can easily go from being a slight flea problem to an uncontrollable infestation. Common diseases they carry include murine typhus, tularemia, and in extreme cases, the bubonic plague.
Ticks are known for getting ahold of their victim and maintaining an iron-clad grip on them. The most common diseases they transmit include Lyme Disease, Rocky Mountain Spotted Fever, and Ehrlichiosis.
---
Prevent harmful pests from reaching your property with our effective flea and tick control.
Never worry about dangerous fleas and ticks posing a threat to your family and household pets again! Protect your home from these pests will all-natural treatments that last throughout the entire summer and early fall. If you have a home or business in West Chester, Downingtown, Exton, Chester Springs, or the surrounding areas, enroll in our flea and tick program today. Call (610) 285-9727 to get started!