We provide lawn and landscaping services for commercial and residential properties, as well as HOAs, in Frazer, PA.
With us, you won't have to worry about caring for your lawn and landscape again!
Frazer, PA, is a census-designated place in Chester County. This community is filled with lush trees and beautiful properties where people enjoy a quiet and laidback life away from the hustle and bustle of busy cities. If you're looking for things to do here, the Chester Valley Golf Club is only a short drive away. There are also several restaurants and cafes nearby, like Rita's Italian Ice and Frozen Custard, The Classic Diner, Bawarchi Biryanis, Locust Lane Craft Brewery, and more.
Here at Countywide Landscape, we've been proudly offering lawn and landscaping services for commercial and residential properties, as well as HOAs, in Frazer, PA, since 2006. Our team can handle your lawn care and maintenance, landscaping, hardscaping, and pest control needs so you never have to worry about any of it again!
---
Our Landscaping Services Help Beautify Your Property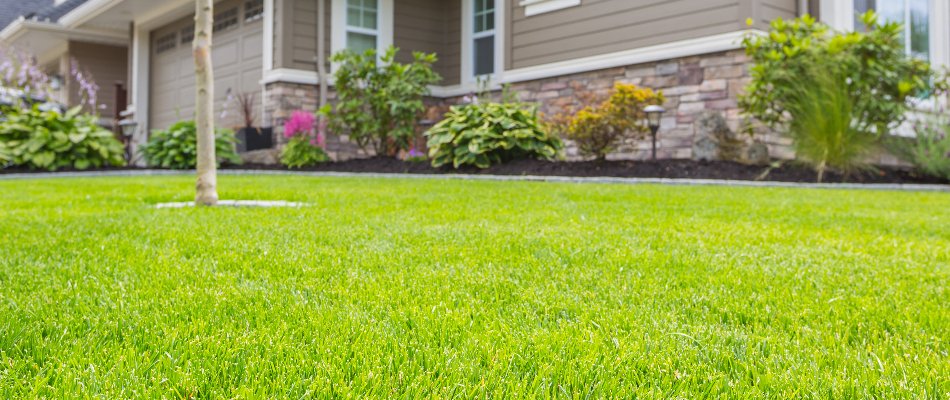 If you want to breathe life back into your landscape, you've come to the right place. Our crew offers a wide range of landscaping services to keep your yard looking fantastic year-round and beautify your property in Frazer, PA. From designing your landscape's layout and installing or renovating your softscape beds to improving drainage on your property and looking after your trees and shrubs, our crew can handle everything you need to maintain its exceptional appearance. Check out all the landscaping services we provide:
---
We design and build patios, outdoor kitchens, fire pits, and other hardscapes.
Our team offers design and build services to create a stellar outdoor living space for your property in Frazer, PA. We can install patios that offer a designated space for your gatherings, outdoor kitchens where you can create delicious food for your guests, fire features that allow you to stay warm during the chilly months in Frazer, and other features! When we build hardscapes, we use top-quality materials to ensure they are durable and long-lasting. Here are all the hardscapes we offer:
---
Our Lawn Care, Maintenance & Pest Control Services
Taking care of your lawn is a lot of work, but you can leave all of that to our experts at Countywide Landscape. We provide quality lawn care services to bolster your lawn's health and help it fight off any stressful conditions so it thrives throughout the growing season in Frazer, PA. Our team can also handle lawn maintenance services to keep your grass looking its best!
Aside from lawn care and maintenance, we can also take care of your pest control needs! We provide mosquito control and flea and tick control services to help protect you, your pets, and other people around you from these pests.
---
Call us today to sign up for our lawn and landscaping services.
With 16 years of experience, our crew at Countywide Landscape has provided top-quality services and consistently delivered exceptional results to our clients. We offer our lawn and landscaping services to commercial and residential properties, as well as HOAs, in Frazer, PA. When you work with us, our team will go above and beyond to ensure you get nothing but the best for your property. Give us a call today at (610) 285-9727 to sign up for any of our services.