Professional Outdoor Steps in West Chester, Downingtown, Exton, PA & Surrounding Areas
Our outdoor steps are made with high-quality materials.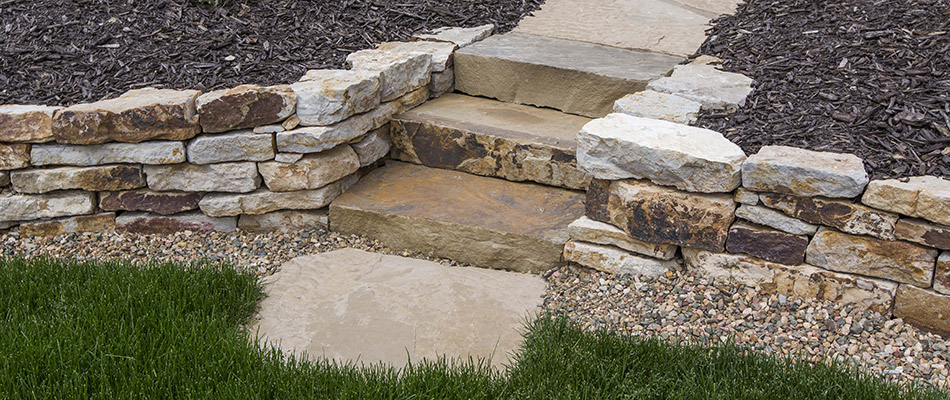 Adding outdoor steps to your property is a great decision and one that our team can help make a reality! When constructing outdoor steps, we use quality granite and Pennsylvania bluestone. In our design process, we will help you finalize all the elements that you want your steps to include before we begin building. If you would like to further improve your new hardscape, you can opt to have our high-grade LED outdoor lighting installed. Our professional services are available throughout West Chester, PA, and in nearby areas like Downingtown and Exton.
---
We construct our outdoor steps out of granite and Pennsylvania bluestone.
When you choose us for your hardscaping project, we deliver optimal results. Our team will use either granite or Pennsylvania bluestone to create your outdoor steps. We stand behind our materials, as these are some of the highest-quality options available! Either option will create a stunning outdoor feature.
Granite - This material is a great option for outdoor steps because it is extremely durable and requires little maintenance. This material holds up well in both hot and cold temperatures, which is why this is such a great material to use in Pennsylvania.
Pennsylvania bluestone - This material is known for its beauty and is available in numerous color options. It is a great option for outdoor steps because it can hold its color in an outdoor environment and it is very strong. Plus, it's easy to maintain, so you won't have to worry about constantly tending to its upkeep.
---
We can help you choose the perfect placement and size of your steps to complement your outdoor space.
Deciding to install steps on your property is one thing, but landing on a design and working out all of the details isn't something you have to do alone. From day one, our design team will be available to sit with you for a consultation. In this meeting, we will go over all of the details of your project and make sure that we understand all of your ideas in full. This one-on-one session will also help remove the guesswork! Our designers are highly trained and can help you choose the perfect placement and size of your outdoor steps in order to create a feature that complements your existing outdoor living space.
We can even brainstorm ideas to help you narrow down the design you want your steps to have and what sort of style works best in keeping with the overarching look of your property. Our team can incorporate a variety of designs for your project.
---
Pair your new steps with outdoor lighting!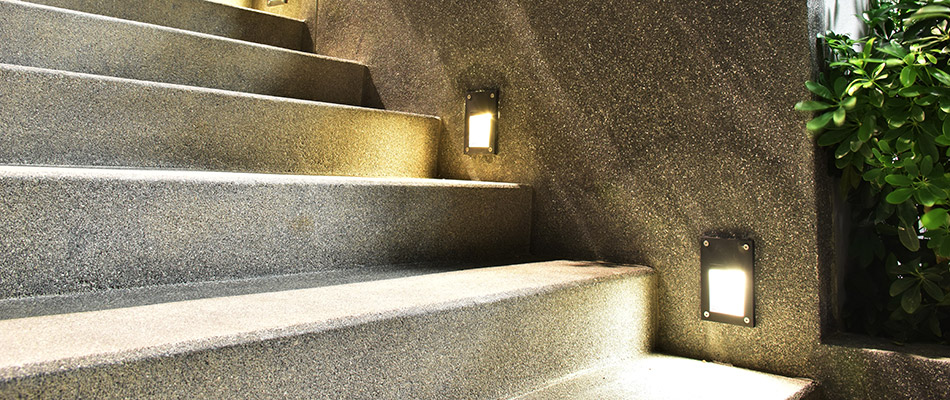 Finding a way to incorporate light into your outdoor space adds to the ambiance and security of your property. They also offer the ability to highlight your beautiful steps at all times. Our team can pair your new steps with our outdoor lighting service and install both together!
We use high-grade LED lights for our outdoor lighting projects because they are energy-efficient and long-lasting.
---
Give us a call today to have outdoor steps installed on your property!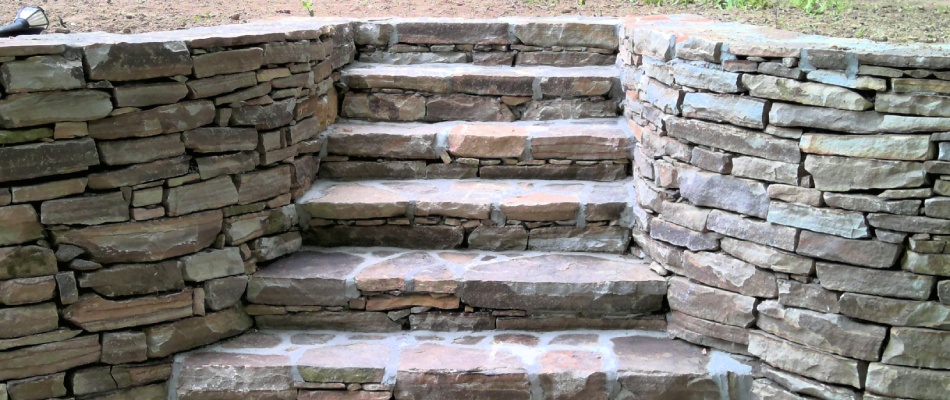 At Countywide Landscape, we've been in the business of building and installing exceptional hardscapes since 2006. If you're ready to get started, schedule our quality outdoor step installation service today! We offer all of our services to property owners in West Chester, Downingtown, Exton, PA, and in nearby areas. Call us at (610) 285-9727 to schedule.