Sod Installation in West Chester, Downingtown, Exton, PA & Surrounding Areas
Our sod installation process involves proper soil preparation to encourage good root development.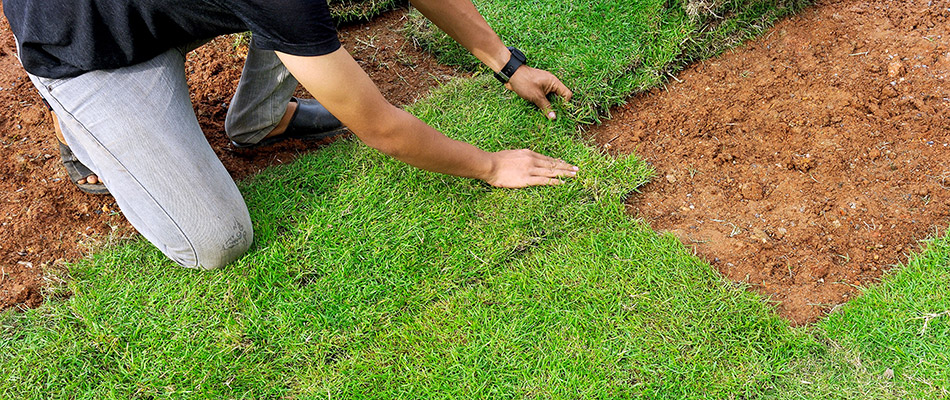 Having a vibrantly green lawn will undoubtedly improve your curb appeal. At Countywide Landscape, we offer a sod installation service that will give you a beautiful new lawn almost instantly! When we install sod on your lawn, we will follow a thorough process that includes soil preparation to ensure that the installation is successful. We use a cool-season sod, as this type of grass thrives in the Pennsylvania environment. We offer our sod installation service any time, but fall is typically the best time of the year to install sod as it provides the most favorable conditions for sod to establish itself so that it thrives.
Following a strict watering schedule is critical to encourage the development of deep roots for your newly installed sod. Don't worry because our experts will teach you how to take care of your new lawn! Our sod installation service is available to residential, commercial, and HOA property owners in West Chester, Downingtown, Exton, PA and nearby areas.
---
Our Sod Installation Process
At Countywide Landscape, we don't like to leave things up to fate. That is why we always follow a thorough and meticulous process when installing sod. When you schedule our sod installation, we will start by carefully preparing the soil. This means removing debris, leveling out uneven surfaces, and pulling out any weeds lying around. Once we have prepared the ground, we'll roll out the sod and ensure that we cover your entire property. We'll also make sure that there are tight seams between each roll, so your lawn looks completely natural.
---
What kind of sod do we use?
Our crew uses cool-season sod because this grass thrives in our area of West Chester, PA. This type of sod flourishes in our cool seasons and is strong enough to withstand the hot summers. This type of sod is also able to tolerate the typical wear and tear from everyday use, so you can use your lawn like normal without worrying about stressing it out!
---
We can install sod at any time!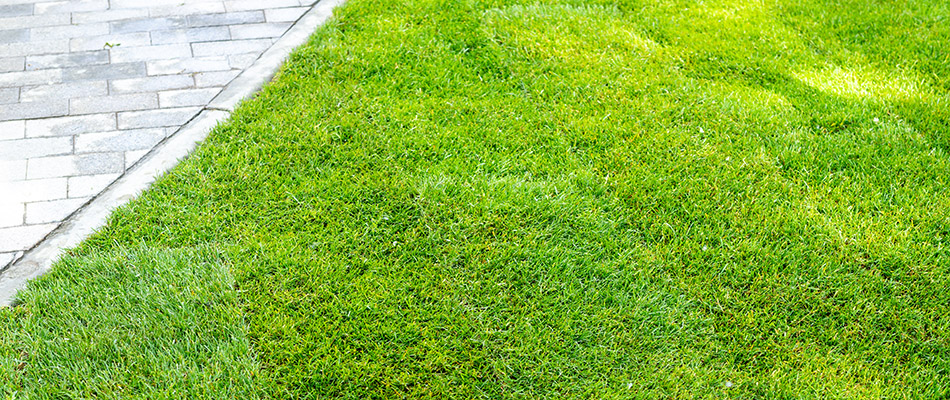 At Countywide Landscape, we offer our sod installation service any time of the year! However, if possible, we recommend that you schedule this service in the fall, as the weather in our area during the fall is perfect for your sod to establish itself and thrive!
---
Taking Care of Your New Sod
After we install the sod, you need to follow certain guidelines to ensure your new turf has everything it needs to develop deep and robust roots. Here are some things you need to do while caring for your new sod:
Water your lawn several times a day to ensure it won't dry out. The soil needs to be constantly moist but not deeply soaked since the new roots cannot handle too much water at once.
Avoid using your lawn for about 14 days. Foot traffic can damage the roots since they are not fully established yet, so we recommend that you stay off your grass for a while.
Mow your grass after about three weeks when the roots have already developed. It's vital that you follow the general rule of mowing only one-third off the top of the grass to avoid damaging your new lawn.
---
Call our crew today to schedule our sod installation service!
At Countywide Landscape, our sod installation service will give you the vibrant turf you desire in no time! We always follow a meticulous process when laying down the sod so it can survive with ease. We offer our sod installation service to residential, commercial, and HOA property owners in West Chester, Downingtown, Exton, PA, and nearby areas. Call our crew today at (610) 285-9727 to schedule!