Custom patio and walkways for residential and commercial properties in West Chester, Downingtown, Exton, PA and surrounding cities.
Elevate your curb appeal with a new patio and walkway that will make your outdoor areas naturally elegant!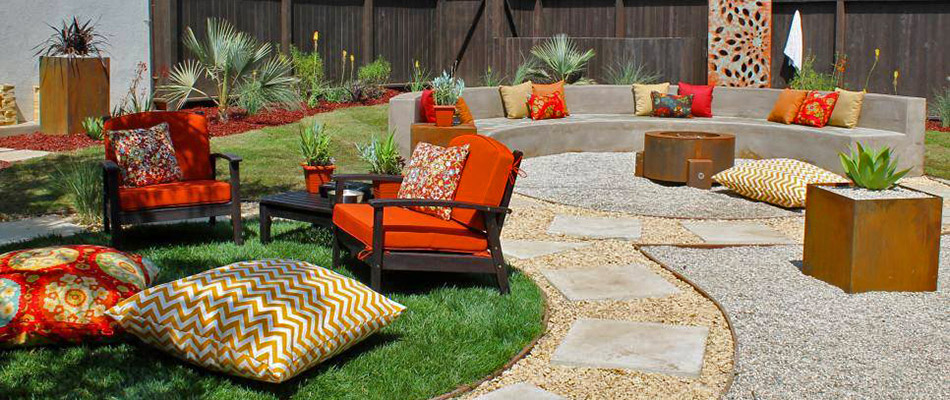 Adding a custom patio and walkway to a landscape layout is the perfect solution for those looking to further enhance the beauty of their property. These elements give your property a sophisticated feel that will undoubtedly catch the gaze of visitors and neighbors.
Our team will create the ideal outdoor living area for you and your family with a newly installed patio and walkway! If you can imagine it, we can build it. Our company services residential and commercial properties located throughout the Greater West Chester area nearby cities including Downingtown, Exton, and Chester Springs, PA.
---
Can adding a new patio enhance the value of your property?
Having an outdoor area where you can escape to and relax from time to time is a worthy investment for your property. With a custom patio:
You have more outdoor entertainment space - Everyone loves a good outdoor barbeque or partying late into the night without having to leave the house! Some clients even add an outdoor kitchen or a fire pit so they can have the ultimate entertainment area for themselves and their guests.
The value of your property increases - A 2018 Remodeling: Outdoor Features report completed by the National Association of Realtors and National Association of Landscape Professionals showed that the average homeowner can get a 69% return on investment from a new patio installation!
The design possibilities are practically unlimited - Our crew has created some of the most intriguing patio designs for client properties. With our large selection of pavers and natural stone, your patio will blend seamlessly with your current landscape design.
---
Can installing a walkway on your landscape make your outdoor areas safer?
When people are walking up to your property, you don't want them to have to walk across your green lawn or step on uneven terrain, especially in the dark.
A walkway provides your guests with a clear path to your front door or backyard area. On top of being long-lasting, custom walkways add tons of charm to your property while being very low-maintenance in terms of upkeep.
Add outdoor lighting to your patio and walkway installation service to beautifully illuminate the path!
---
What kind of materials can we use for your patio or walkway?
No patio or walkway can ever look the same, especially when you have so many different building materials to pick from for your design! Our team can create a 2D or 3D design rendering to show our clients exactly how each material will look when incorporated into their landscape. Below are just some of the materials our company uses to construct our patios and walkways:
Concrete Pavers

For those looking for a clean and simple look, concrete pavers are a common choice for many property owners. The interlocking pavers are easy to install and replace if needed, but the concrete's weather-resistant properties make these pavers resistant to cracks or splits.

Pennsylvania Bluestone

This fine-grained sandstone is quarried right out of our home state of Pennsylvania! It's popular because of its versatile style and smooth texture, even though the material itself is relatively hard. It usually comes in a silvery blue color, but can also be made with a combination of brown, tan, green, and even lilac colors.

Travertine

Travertine is a natural stone that easily blends with the surrounding landscape. It has a very basic color scheme that boasts more neutral and tan hues. Its resilience allows it to weather even the most frigid or hottest of temperatures without fading, even if it's placed in an area that receives direct sunlight.

Stamped Concrete

Stamped concrete leaves much to the imagination and allows you to create just about any design you could think of. You can even mimic the appearance of natural stones!

Stained Concrete

This version leaves you with a beautiful, glossy finish that will make your walkway or patio less prone to staining. The only maintenance needed is to give the material a quick wash with some soap and water.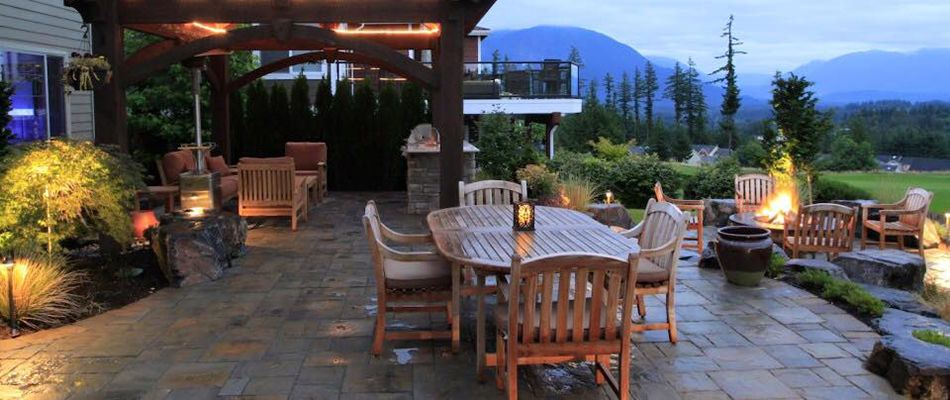 ---
Are you looking for a top-rated patio and walkway installation company? Then you've found the experts for all your landscape needs!
Our level of craftsmanship goes above and beyond average landscape companies. We carry the highest quality materials and will create a design that beautifully complements your existing residential or commercial landscape!
Get started filling out an online form to receive a quote for your patio or walkway project from a member of our landscape team, or simply call our office at (610) 285-9727 for more information! We're happy to service properties in and around West Chester, PA, including Downingtown, Exton, Chester Springs, PA.