Are you planning to establish a fresh, new lawn for your property in Pennsylvania? If so, your next step is to choose whether you want to use sod or seed to get the vibrant turf you've always wanted. Choosing between these two options can be difficult because both options are great, and they offer unique benefits! When deciding between sod and seed, you'll want to consider how quickly you want your new lawn to be established, how much foot and vehicle traffic it will need to endure, and how much maintenance you are willing to put to do to achieve your new lawn. Keep reading to learn more about sod and seed so you can pick the best option that fits your needs.
---
How quickly do you want your new lawn to be established?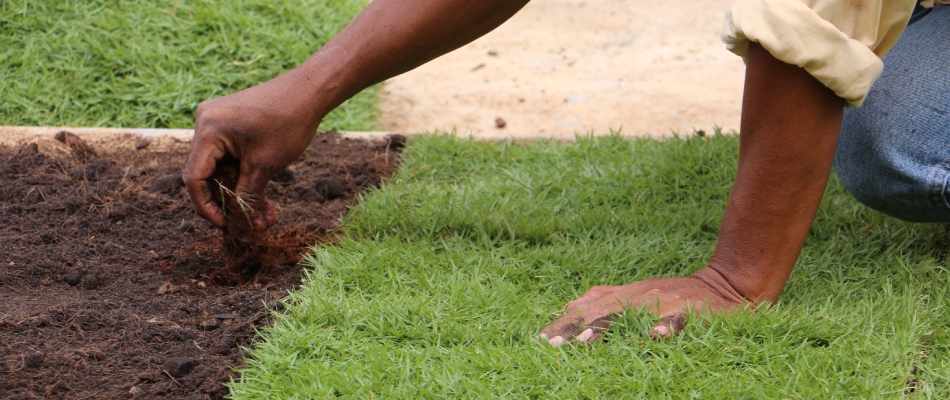 Timing is one of the most important things to consider when choosing between sod and seed. If you want the option that yields instant results, then you should choose sod. That's because sod is pre-grown grass that comes in rolls and can be installed on your property right away. This means you can quickly enjoy the lush and vibrant lawn you've always wanted!
While you may need to stay off your turf as much as possible for 2 weeks to give your sod enough time to establish its roots, this is still the option that will allow you to enjoy and walk on your lawn much sooner. If you don't mind waiting a little longer, seeding is also a great option! Whether you take advantage of the instant gratification provided by sod or go the traditional way with seeding, both options will deliver the lush green grass that you want.
---
How much foot and vehicle traffic will your lawn be subjected to?
When choosing between sod and seed, you need to consider the amount of foot and vehicle traffic your lawn will be subjected to throughout the year. If you have kids or pets that will be running around on your lawn all the time, you might want to go with seeds. That's because seeds establish deeper and stronger roots when compared to sod, so they'll be able to withstand heavy traffic better. However, if you don't expect there to be too much traffic on your lawn, sod can be a great option.
---
Sod & Seeds Require Different Levels of Maintenance
When choosing between sod and seeds to establish your new lawn, you'll need to take into account how much maintenance you are willing to do to get the beautiful new lawn that you want. Because sod is already established grass that just needs to take root, it requires much less maintenance. All you'll need to do is follow a strict watering schedule for the first few weeks and your lawn will be good to go. On the other hand, seeds take much more time to establish, so you'll need to dedicate more time to them to ensure they grow successfully. Both of these options will result in a beautiful new lawn, so you'll just have to decide how much work you're willing to do.
Signing up for a lawn care program can help keep your new lawn, whether through sod or seed, in excellent health.
---
We can help you establish your new lawn with our sod installation or new lawn seeding service. Call us today!
A lush and vibrant lawn is a reliable way to improve your curb appeal. If you want to establish a new lawn, our team at Countywide Landscape offers sod installation and new lawn seeding services. Whether you want to start your lawn from scratch with seeds or reap the benefits of instantly green grass with sod, we have you covered. Our team proudly serves commercial, residential, and HOA properties in West Chester, Downingtown, Exton, and nearby areas in Pennsylvania. Call our team today at (610) 285-9727 to schedule!