Have you ever had a get-together where you ran out of seating for your guests? Do you wish that the seating you did have was easily accessible as well as stylish? If you answered yes to these questions, a seating wall is the hardscape for you. Seating walls are fully customizable, so you can choose the style and materials you want your seating wall to be built out of. They also function as built-in seating for gatherings, to make entertaining guests outdoors when the weather in Pennsylvania is nice a breeze. Some common places to install a seating wall include in your outdoor kitchen, around your fire pit, on your patio, or in front of your outdoor fireplace.
---
Seating walls are a stylish addition to your landscape.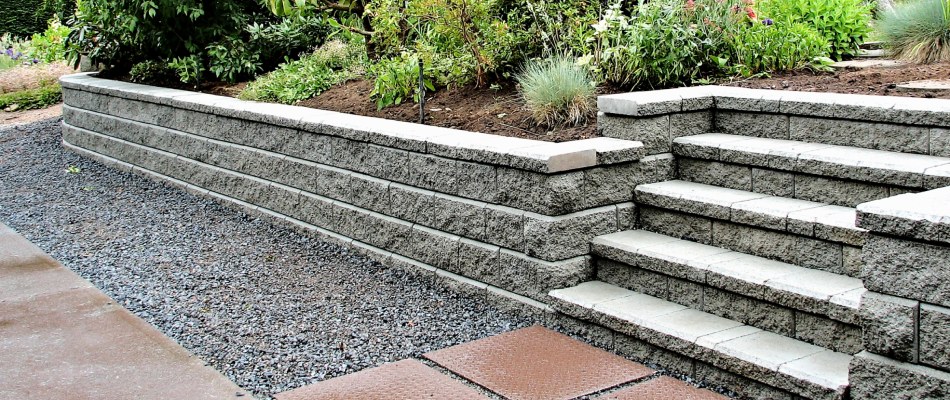 Seating walls are a great way to add a statement piece to your property. These hardscapes are completely customizable, meaning that it is up to you to choose what style and materials you want yours in. You can choose a material that matches the existing aesthetic of your landscape. Whether you decide to go with concrete or natural stone, a seating wall will add uniqueness and personality to your outdoor living space as well as provide a stylish focal feature for your property.
---
Seating walls are also fully functional.
While seating walls are a beautiful feature to add to your landscape, they have a practical use as well. Seating walls primarily function as built-in seating for gatherings, meaning that you won't have to worry about hauling chairs in and out of storage for your guests. Seating walls are also much more durable and require a lot less maintenance than typical chairs; in comparison to chairs, these hardscapes don't get damaged by the elements, they aren't nearly as difficult to clean, and they won't rust or need repair. You can even stagger your seating wall so there are multiple levels where people can sit. If you have regular get-togethers at your home, a seating wall is a perfect way to make them a breeze by providing plenty of seating for your guests that won't need to be put away at the end of the day!
When strategically placed, seating walls can also function as an aesthetically pleasing break in your landscape.
---
What are some common places to install a seating wall?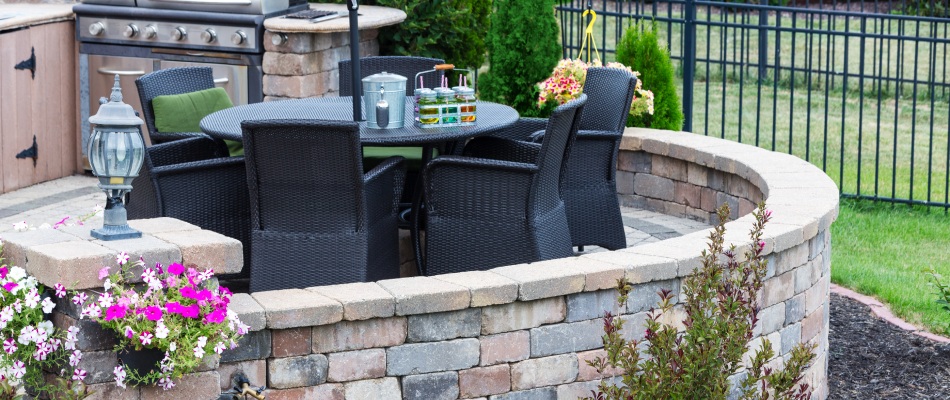 One thing you can do with a seating wall is incorporate it into existing landscape features on your property. For example, if you already have a stone patio, you could install a seating wall on the patio in matching stone. If you have a fire pit, you could install your seating wall around it which will allow you to entertain guests around the fire. Similarly, you could put a seating wall in front of your outdoor fireplace so you and your guests can enjoy the fire together. You could also attach a seating wall to your outdoor kitchen to provide seating for friends and family while you cook. Any of these options will take your outdoor living space to the next level and give it a more finished look.
---
Give us a call to schedule your seating wall consultation today!
Our team at Countywide Landscape has been providing premium landscaping services to the homes and businesses in West Chester, Downingtown, Exton, and surrounding cities in Pennsylvania since 2006. We value teamwork, community, and customer service and will work with you to create the landscape of your dreams. Call us at (610) 285-9727 today if you are interested in scheduling a consultation about your new custom seating wall!