If you've ever wished that you could achieve an instantly green lawn without all the elbow grease, you're in luck – sod installation is the solution you've been looking for! Sod is pre-grown grass that comes in rolls with roots and a thin layer of soil intact. It's considered an instant lawn because sod installations involve unfurling these rolls onto bare soil in your lawn so that all the fully-grown grass needs to do is take root. For our area in Pennsylvania, it's best to opt for sod grown from cool-season seeds as they'll be best adapted to our climate. Those who will benefit most from sod installations are property owners who want to hop right into maintaining an already healthy lawn, those who need a beautiful lawn quickly, and more!
---
Sod is pre-grown grass cut into rolls for easy transport to a new location.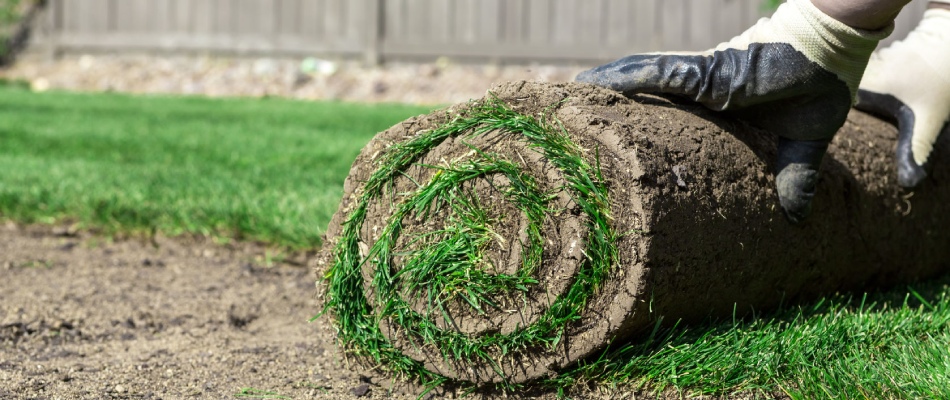 Sometimes referred to as "turf," sod is the term for grass that is pre-grown and cut into rolls for transport. Sod is grown on farms and then cut with a machine that slices the grass under the roots, leaving a small layer of soil attached. This creates a roll of grass with the soil serving as a strong foundation that helps it stay together. Once they're harvested, the sod rolls are ready to be taken to their new home, whether that's a backyard, the front of a business, or somewhere else!
It takes 10-18 months of devoted fertilization, mowing, and watering for sod to be ready to harvest!
---
Sod is considered an instant lawn because it takes only two to three weeks to establish itself.
Sod is often hailed as an "instant lawn," but for good reason! Once it's harvested, sod only needs to be unfurled onto bare soil to start to establish itself. The roots that are still attached will work through the attached soil to make contact with the soil below, grounding the fully-grown grass over time, as if it grew there from seed. Generally speaking, sod will establish in its new destination within two to three weeks given the correct care. Once the grass has taken root in the soil at its destination, it will begin to grow just as a normally established lawn would!
Even while sod is establishing itself, it'll look great since the grass is already green and lush.
---
Sod installations are perfect for those who need or want a beautiful lawn in a short amount of time.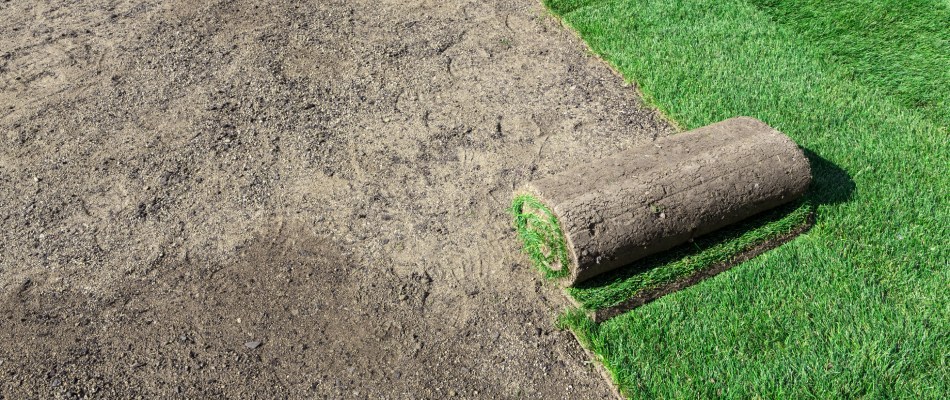 Because sod is already pre-grown and ready to go, anyone who needs a beautiful lawn in a time crunch will find sod to be the best option. People that could benefit from the convenience of sod installation are:
Homeowners who want to hop right into maintaining a healthy lawn rather than having to wade through high-maintenance lawn establishment like seeding
Business owners who want to quickly spruce up the area around their building
Property owners that have an outdoor event coming soon
Property owners who need to patch up small areas of their lawn that have gone bare or are struggling
Property owners who simply don't want to wait
and more!
---
We can give you an instant lawn. Call us today to schedule our sod installation service!
When you're installing a new lawn, you want to make sure it's done right – and that's exactly what our team at Countywide Landscape will do. We have a thorough sod installation process that includes preparing the soil to ensure that the site of your future lawn is in optimal condition for the sod to establish itself. Our team members are detail-oriented and will make sure that there are tight seams between each roll so that your lawn looks natural on day one. This service is available in West Chester, PA and nearby cities like Downingtown and Exton. Call our team at (610) 285-9727 today to schedule with us and get an instantly stunning lawn in no time!