Outdoor living areas are great for entertaining guests and hosting events in Pennsylvania. They provide the perfect space for your friends and family to mingle and relax. But have you ever thought about taking that outdoor space to the next level? Well, you can when you build an outdoor kitchen. Outdoor kitchens provide that extra level of comfort and convenience when you're entertaining others, but there are three important factors to keep in mind when designing one. You need to be mindful of the materials being used to build your outdoor kitchen space, what amenities you want to include, and whether you want to install any outdoor lighting fixtures. Continue reading to learn how these three things can impact the design of your outdoor kitchen.
---
1. Materials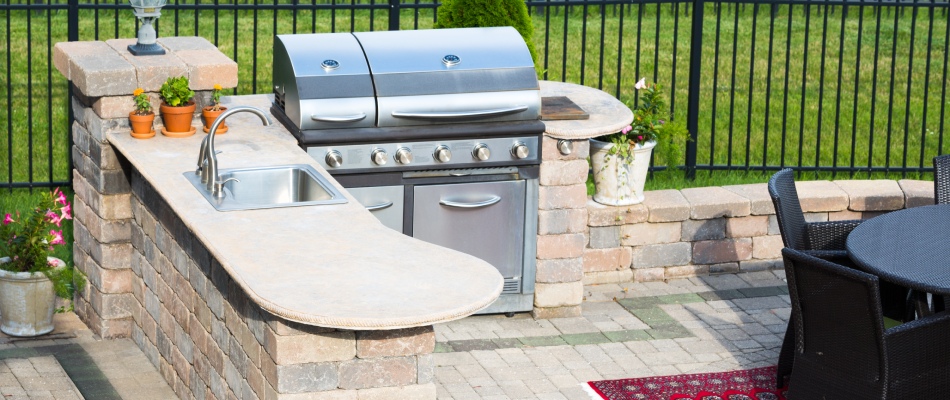 When designing your outdoor kitchen, you need to first consider what kind of materials to use. There are a wide variety of materials to choose from, and you want to go with one that will seamlessly blend in with your current aesthetic and elevate the look of your outdoor space. Some popular materials that you can choose from when designing your outdoor kitchen include natural stone, stack stone, or concrete with a stone veneer. All of these materials are great options, so it all comes down to personal preference and which one will work best for your particular property.
---
2. Amenities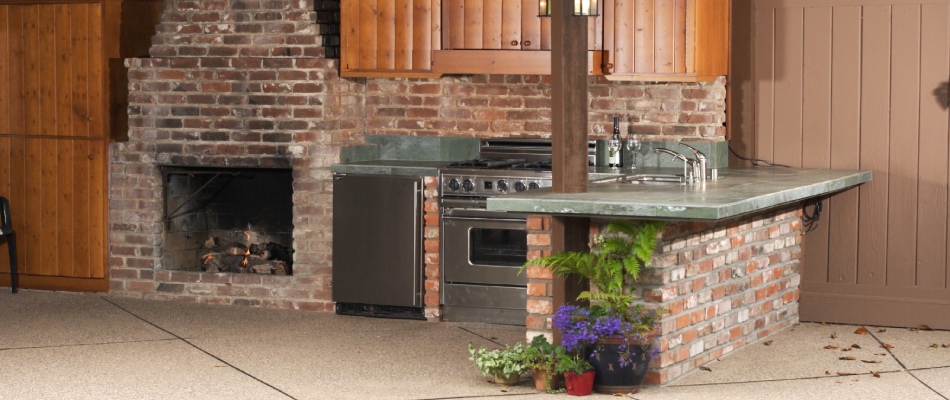 Next, you'll want to consider if you want to add any amenities to your outdoor kitchen. These amenities are designed to elevate your outdoor kitchen with added comfort and convenience. You can install cooking appliances like stoves and pizza ovens. A stove will add an extra level of convenience because now you can cook your food all in one place instead of having to run back and forth between your indoor and outdoor kitchen. A pizza oven, on the other hand, adds some versatility to what you can make, and you can impress your guests with freshly baked pizzas at your events. Amenities like sinks and dishwashers are convenient additions because now you can wash and rinse things off outside, and if anyone needs to wash their hands, they don't need to wander back inside to do so. Some other popular amenities that can be added to outdoor kitchens include:
Grills
Bars
Countertops
Extra storage spaces
Ceiling fans
And more!
You don't need to build all your amenities at once! You can work with your landscaping company to add more to your outdoor kitchen over time!
---
3. Outdoor Lighting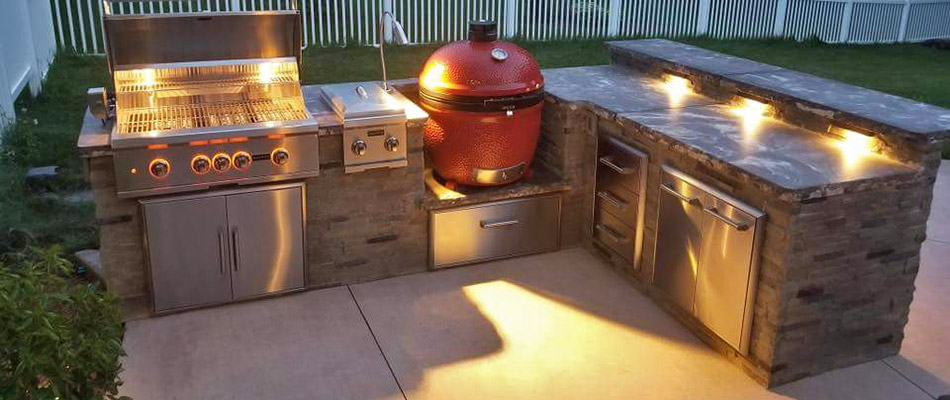 Lastly, you'll want to consider if you want to add outdoor lighting to your outdoor kitchen. Outdoor lighting makes a great addition because it allows you to continue using your kitchen at night, which is perfect for those gatherings that start later in the day! You no longer need to worry about corralling your guests inside. Instead, they can continue to relax and mingle outside. Additionally, outdoor lighting is a great way to establish a nice ambiance outside and boost your landscape's nighttime aesthetic.
---
Ready to take your outdoor space to the next level? Call us to schedule an outdoor kitchen consultation!
An outdoor kitchen makes a perfect addition to any landscape. At Countywide Landscape, we use a variety of materials to build your outdoor kitchen, we offer plenty of amenities to add to your outdoor space, and we even install outdoor lighting fixtures to keep your outdoor kitchen usable well into the night. We service commercial, HOA, and residential properties in West Chester, PA, and the surrounding cities like Downingtown and Exton. Call us today at (610) 285-9727 to schedule an outdoor kitchen consultation with us, and we'll help you build your dream outdoor kitchen!